Body Jewellery

Reviews and ratings of quality, hand-picked, UK websites
---
Body Jewellery Shop
• www.bodyjewelleryshop.co.uk
Headers: Body Jewellery
On this innovative website you can find a huge range of unusual, top quality body piercing jewellery in a wide range of materials plus items such as piercing tools, gift boxes and adult toys! In addition there is piercing information, help and advice, forums, galleries and videos. Browse products by metal, jewellery or body area. Body Jewellery Shop is based in Harrow, Middlesex.
• Free Delivery on orders>£10
---
Jazz It Up Jewellery
• www.jazzitupjewellery.co.uk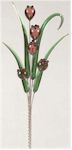 Headers: Silver Jewellery, Gold Jewellery, Body Jewellery, Children's Jewellery, Concepts Designer Jewellery, Silver & Diamonds, Wedding Jewellery, Silver Gold & Stone, Gold & Diamonds, Designer Corner, Flash Jordan, Men's Silver Jewellery, Fred Bennett Men's Jewellery, Urban Metal Colection, Arti & Mestieri Clocks, Handmade Glassware & Home Accessories, Glass Gift Tokens, Stationery Gifts, Indoor Water Fountains, Interior Home Accessories
Jazz It Up has an extensive range of jewellery (5,000+ items) on offer, to suit all tastes, from a great range of body jewellery to simple classic gold and silver jewellery. The handmade glass ware is stunning, from glass flowers to oil lamps. The prices are quite reasonable, too. Jazz It Up Jewellery is based in Derby.
---
Jewellery.TV
• www.jewellery.tv
Headers: Anklets, Bangles, Body Jewellery, Bracelets, Brooches, Chains, Cufflinks, Earrings, Lockets, Necklets & Collars, Pendants, Rings, Brands, Men's Jewellery, Children's Jewellery
The website as a whole has a massive 5,000+ products covering a vast range of jewellery. From bellyrings to 373 silver chains to cufflinks to over 600 wedding rings to choose from. One of the widest ranges of jewellery online or in the high street. Gold (9, 14 & 18 carat) and silver as well as body jewellery in steel and titanium. The range caters for all tastes and budgets, with something for every occasion. They are also one of only two jewellers in the UK permitted to sell John Rocha Jewellery and offer Hatton Garden Diamond Jewellery exclusively.
• Special Features: 14 day returns policy. Engraving service.
• Gift Wrapping: All jewellery is delivered packaged in presentation boxes.
• Free UK Delivery
• International Delivery Available
Can't find it?
Try our search engines, price comparison and online auction pages.