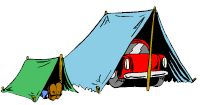 Camping & Outdoor Equipment

Reviews and ratings of quality, hand-picked, UK websites
---
Attwoolls
• www.attwoolls.co.uk
Headers: Marquees, Manufacturing, Camping Shop, Ski Shop, Ski Hire, Accessory Shop
Based in Whitminster, Attwoolls is a well established Gloucestershire company selling a large range of tents plus camping equipment and accessories since the 1930s. The range of tents includes Attwoolls own make. There is also a large range of ski equipment, marquees and party tents.
---
Batteries4leisure
• www.batteries4leisure.co.uk
Headers: Batteries for: Boats, Jetskis, RVs, Caravans, Golf, Utility Carts, Mobility, Renewable Energy, Other
A very easy to use website - just click on the type of battery you are interested in and you will be guided through a series of questions to the battery you need. Delivery charges reasonable. Batteries4leisure is based in Bury.
---
Field and Trek
• www.fieldandtrek.co.uk
Headers: Clothing, Footwear, Accessories, Maps & Books, Camping Equipment, Climbing, Gifts, Lighting, Navigation & GPS, Rucksacks, Sleeping Bags, Tents, Travel Luggage & Accessories, Technical Guide, Gift Vouchers
Outdoor clothing and equipment, supplying everything you would need for walking trips, camping holidays, backpacking and trekking expeditions, mountaineering & climbing, adventure racing and travel. There are also substantial discounts available for organisations buying in bulk. Founded in 1973, Field and Trek is an established mail order retailer based in Laindon, Essex, with 11 stores throughout England. Buy online or request a catalogue.
• International Deliveries Available. Contact for delivery details.
---
Gear Zone
• www.gearzone.co.uk
Headers: Waterproof Zone, Fleece Zone, Clothing Zone, Footwer Zone, Tent Zone, Rucksack Zone, Military Zone


Outdoor equipment, outdoor clothing and travel products such as Fleeces, Gore-Tex Jackets and Tents. Offering over 60 brands including Berghaus, The North Face, Craghoppers, Wild Country, Lifesystems and Petzl -free delivery, and no quibble returns.
---
Genpower
• http://genpoweruk.co.uk
Headers: Petrol Generators, Diesel Generators, Trade Counter, Water Pumps & Pressure Washers, Accessories, Gift Vouchers
Genpower Ltd specialists in diesel and petrol generators. Full Evopower power equipment range in stock. All machines come with a full warranty and all spare parts are in stock. Genpower caters to both home and business customers and is based in Milford Haven, Pembrokeshire.
• Special Features: Live website help.
• Free Delivery to most UK postcode areas
---
Halfords
• www.halfords.com
Headers: In Car Technology, Bikes, Child Travel & Play, Travel & Outdoor Leisure, Car Care & Maintenance, Car Styling & Accessories, Motorbikes, Gifts
Massive selection of car related products, outdoor leisure and equipment, motorcycle accessories and workshop equipment. In addition they sell all types of bikes and cycling accessories. Plus there are lots of useful "how tos" including how to change your car tyre, change your engine oil, replace wiper blades, repair bodywork, check a car battery etc. They also have a new camping range.
• Special Features:28 day returns policy. Halfords Car Breakdown Cover - Available in 4 different packages and very competitively priced.
---
Millets
• www.millets.co.uk
Headers: Skiwear, Men's Clothing, Women's Clothing, Kids, Footwear, Rucksacks, Camping, Walking Kit, Travel
Practically on every high street, Millets is one of the most recognised names in outdoor clothing and equipment. And now you can buy online - in fact the website generally has more items than the average Millets shop! If you want to return an item bought online, you can, if you want, return it to your nearest Millets store.
---
Mountain Warehouse
• http://mountainwarehouse.com
Headers: Men's Clothing, Women's Clothing, Kids Clothing, Footwear, Rucksacks, Camping Equipment, Travel Accessories
Comprehensive range of outdoor clothing and equipment, with large discounts - often more than 30% - to be had on clearance lines. Many leading outdoor brands featured. Mountain Warehouse is based in Kendall, Cumbria.
• Free Delivery on orders >£200
• Special Offers: Mountain Warehouse almost always has great clearaance deals to be had plus special offers such as "free boot bag" or buy one get one free deals.
---
OutdoorGear UK
• www.outdoorgear.co.uk
Headers: Tents, Tent Accessories, Sleeping Bags & Accessories, Rucksacks, Camping & Outdoor Living, Technology & Electronics, Navigation & GPS, Health & Hygiene, Bushcraft Essentials, Walking Poles & Accessories, Clothing, Footwear, Ruffwear, Ski Equipment & Clothing
The OutdoorGear website offers a wide range of clothes, footwear and equipment for campers, walkers and anyone else who enjoys the outdoor life. Stock includes tents, Garmin GPS Systems, Maglite Torches, Victorinox Penknives and Leatherman Multi Tools a large range of ski and winter clothing. OutdoorGear is based in Bournemouth.
• Special Features: 30 day returns policy
• International Deliveries Available
---
Outdoor Jungle
• www.outdoorjungle.com


Headers: Tents, Footwear, Clothing, Equipment, Rucksacks, Sleeping Bags, Climbing
Outdoor Jungle sells specialist and non-specialist equipment to outdoor enthusiasts, including a very good range of outdoor clothing for men women and children. Leading manufacturers include Berghaus, Terra, North Face, Nova and Vango. Fast and easy to navigate website offering very competitve prices. OutdoorJungle.com is part of the Gear-Zone Ltd Group and is based in Norwich.
• Special Features: 14 day returns policy.
---
Packyourbags Travel Store
• http://shop.packyourbags.com
Headers: Accessories & Electricals, Clothing, Footwear, Outdoor Equipment, Packs & Luggage, Health & Fitness, Gift Ideas, Gift Vouchers
Not just travel accessories! Of course you can get things like luggage tags and travel adaptors, but Packyourbags also sells a wide range of accessories for skiing, snowboarding, camping, hiking and backpacking. Founded in 1980, Packyourbags is based in Tunbridge Wells, Kent (where there is a high street presence specialising in travel plannning and equipment sales) and is owned by CTT Group.
• Free Delivery on orders >£50
---
Penrose Outdoor
• www.penroseoutdoors.co.uk
Headers: Ski Gear, Snowboards, Tents, Folding Campers, Rohan Clothing, Children's Clothing, Child Carriers, Rucksacks, Sleeping Bags, Hats & Headgear, Land Navigation, Torches, Boots & Socks, Walking Poles
Based in Truro, Cornwall, Penrose Outdoor offers a great range of tents and folding campers plus outdoor clothing and an assortment of accessories. Very good for snow gear. There isn't the range of camping and hiking accessories you will find in, say, Field and Trek, but there is a very good choice in the categories listed.
---
SailGB
•www.sailgb.com
Headers: Marine, Diving, Clothing, Watches, Electronics, Books, Outdoor, Sunglasses
Great range of equipment for the outdoor enthusiast, whatever your hobby. From scuba diving equipment to sruvival equipment, windsurfers to binoculars. SailGB is part of the ExtremeGB group of companies, and is based in Daventry.
---
Simply Hike
• www.simplyhike.co.uk
Headers: Camping Equipment, Outdoor Clothing, Gift Vouchers
Simply Hike offers camping equipment and outdoor clothing from leading brands such as Berghaus, Craghoppers and many more. In additon you can get tents, rucksacks, walking boots, waterproofs, performance clothing and camping stoves and camping accessories, with products for family campers and lightweight expedition equipment. Simply Hike is owned by Simply Scuba Ltd of Whitstable, Kent.
• Special Features: 28 day returns policy. Live help (in and outside office hours)
---
Whipperleys
• www.whipperleys.co.uk
Headers: Outdoor Clothing, Outdoor Equipment, Footwear, Webtex Military Kit, Secutiry, Camping Equipment, T-Shirts, Military Models, Equipment Guide
This is a nice, fast loading site which offers a large range of military clothing and outdoor equipment for the serious ourdoors person, whether you are camping, hunting, fishing or hiking. Everything from combat jackets to survival tins, plus there is a 28 day return policy. Whipperleys is based in Luton, Bedfordshire.
---
WildDay.com
• www.wildday.co.uk
Headers: Womens Ski Wear, Mens Ski Wear, Junior Ski Wear, Womens Outdoor Clothing, Mens Outdoor Clothing, Kids Outdoor Clothing, Footwear, Travel Gear, Wild Innovations, Tents & Accessories, Camping Equipment, Caravanning, Beach & Surf
WildDay have a very large range of outdoor clothing and outdoor gear, including a very good range of tents, all from leading brands and at very reasonable prices. You can also buy binoculars, watches, GPS systems, compasses - in fact most things you would need for a successful camping or caravanning trip, as well as ski and snowboarding gear. WildDay is based in Nairn, Scotland.
---
Argos
• www.argos.co.uk

Headers: Furniture, Homewares, Household Appliances, Sound & Vision, Office PC & Phone, Photography, Sports & Leisure, DIY Garden & Pets, Toys & Games, Baby, Personal Care, Jewellery & Watches
The retail giant Argos sells an enormous range of (mostly) household goods and usually at very competitive prices. Also, they very often have sales on, so its always worth while checking out the website if you can't get down to your nearest store - I know we've managed to get some good bargains in the past! The site is fast loading and easy to navigate. Argos was founded in 1973 and now has over 500 stores throughout the UK and Ireland. Argos is headquartered in Stafford.
• Special Features: Free 16 returns days policy for non faulty items. Either return to your nearest store or they will collect free of charge.
---
Grattan
• www.grattan.co.uk
Headers: Womens, Mens, Kids, Interiors, Electrical, DIY & Outdoor, Extras
Clothes for all the family plus home accessories and furniture, audio visual and computer equipment, garden and outdoor equipment - in short all the things you would expect to see in the Grattan catalogue! Buy online or request a catalogue. Grattan belongs to the same group of companies as Freemans and Kaleidoscope.
• Special Features: Interest free credit terms available plus there is a free 14 day returns policy on unwanted items.
• Free Delivery
• Special Offers: - 20% off first order (excluding electrical and sale items)
---
Great Universal
• www.greatuniversal.com
Headers: Womens, Mens, Babies & Kids, Electrical, Home & Garden, Leisure
The website is operated by the catalogue people, Great Universal. This means that you can either pay immediately by credit or debit card, or you can open an account with them. Account holders get 20 weeks interest free credit and 40 weeks for some items such as computers and mobile phones. There is a large choice of clothing, electrical and home and garden goods - just what you would expect from a catalogue.
• Special Features: Free 14 day returns policy
• Free Delivery
• Special Offers: 10% discount is available for first time visitors and up to 20% off Great Universal catalogue prices when you buy online.
---
Littlewoods
• www.littlewoods.com
Headers: Women, Men, Kids & Toys, Sport & Leisure, Home & Garden, Appliances, Electronics, Jewellery & Gifts
Littlewoods, famous for many years for its catalogue service, now offers over 40,000 products online, including clothing and footwear for all the family, sports equipment, toys, furniture and home accessories, electrical equipment plus a wide range of garden equipment, tools and accessories. Request a catalogue or buy online.
• Special Features: Interest free payment plans available. Free 14 day returns policy.
• Free Delivery
• Special Offers: £15 off your first order over £25.00
---
isme
• www.isme.com
Headers: Womens, Mens, Babies & Kids, Electronics, Appliances, Home & Garden, Sports & Leisure, Toys & Games, Jewellery & Gifts
Isme is the online arm of Marshall Ward - many of you may be familiar with the Marshall Ward catalogue. Like most catalogues, they sell a wide range of clothing for all the family, plus household and leisure items. If you don't want to pay for goods immediately, you can set up an Assist account with them and pay monthly. No credit charge is made if you pay by the due date. If you prefer, you can order a catalogue online. Marshall Ward also offers a range of financial services including loans and insurance.
• Special Features: Free 14 day returns policy - goods will be collected. Sign up for the newsletter and be entered in a monthly draw to win £1000 to spend online at Marshal Ward.
• Special Offers: 10% discount with your first order.
---
Tesco Direct
• www.tesco.com
Headers: Computing & Phones, Home Electrical, Sound & Vision, Furniture, House & HOme, DIY & Car, Sports & Leisure, Baby & Toddler, Toys & Games
Tesco.com is the world's biggest online grocery retailer, but there is also a massive range of other non-grocery products available on the Tesco website, form electrical items to toys and games. Plus Tesco runs regular price checks to ensure that prices are highly competive.
• Special Features: Free returns within 28 days. Clubcard points on all purchases.
• Connection Service: Connection service on cookers, washing machines, refrigeration equipment, washer/dryers and dishwashers - charges may apply. Removal and disposal service also available.
Can't find it?
Try our search engines, price comparison and online auction pages.