Designer Jewellery

Reviews and ratings of quality, hand-picked, UK websites
---
Chez Bec
• www.chezbec.com
Headers: Jewellery Collections, Wedding Collections, Gift Wrapping, Gift Certificates
Large range of designer jewellery from a wide range of top designers. Chez Bec is based in Tunbridge Wells and although only launched in 2006, has already been featured in several top magazines.
• Special Features: Boy's gift guide - fill in a short form and they will do the choosing for you! How easy is that?
• Gift Service: All orders are gift wrapped and sent in presentation boxes for free. Handwritten personalised gift cards can be included at no extra cost. You can choose which address you would like your order to be delivered to during the checkout process.
• International Delivery Available
---
Emily Morgan Designer Jewellery
• www.emily-morgan.co.uk
Headers: Designer Jewellery
Based in Lewes, East Sussex, Emily Morgan graduated from Camberwell College of Art in 1995 and now has her own workshop where she designs and makes unusual contemporary jewellery at realisitic prices. Each item is made individually. You can view her online gallery, but to order a piece or discuss a commission, you should email.
---
Find Jewellery
• www.findjewellery.co.uk
Headers: Necklaces, Bracelets, Pendants, Earrings, Birth Stones, Gift Sets, Gents Jewellery
Large range of gold and silver jewellery (very good choice of chains) in classic and comtemporary styles and with discounts of up to 60%. Plus ranges from Basics, Concepts, Hot Diamonds, Police, Diamonds with Love and more. Gents jewellery includes cufflinks, bracelets and necklaces. Find Jewellery is based in Hayling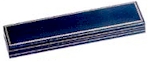 Island, Hampshire.
• Special Features: 14 day returns policy.
• Gift Wrapping: All items are shipped in the own jewellery boxes.
---
Goldsmiths
• www.goldsmiths.co.uk
Headers: Watches, Rings, Necklaces, Bracelets, Earrings, Collections
Wide range of quality, gold and silver jewellery with many exclusive designs as well as watches from labels such as Dior, Artelier and Oris. Classic and contemporary designs are available with prices from £10 to £7000. Goldsmiths has been trading since 1778 and has around 170 high street showrooms throughout the UK.
• Special Features: Goldsmiths offers repairs and valuations services.
---
Italian Charms UK
• www.italiancharmsuk.com
Headers: Gold Enamel Charms, Bracelets, Gold Symbol Charms, Gold Zirconia Charms, Stone Charms, Special Collections


Collectable charm bracelets and watches plus a large range of stainless steel jewellery. The charms are made by the Italian master, Unodomani. Italian Charms UK is based in Finedon, Northants.
---
Jazz It Up Jewellery
• www.jazzitupjewellery.co.uk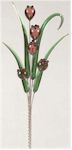 Headers: Silver Jewellery, Gold Jewellery, Body Jewellery, Children's Jewellery, Concepts Designer Jewellery, Silver & Diamonds, Wedding Jewellery, Silver Gold & Stone, Gold & Diamonds, Designer Corner, Flash Jordan, Men's Silver Jewellery, Fred Bennett Men's Jewellery, Urban Metal Colection, Arti & Mestieri Clocks, Handmade Glassware & Home Accessories, Glass Gift Tokens, Stationery Gifts, Indoor Water Fountains, Interior Home Accessories
Jazz It Up has an extensive range of jewellery (5,000+ items) on offer, to suit all tastes, from a great range of body jewellery to simple classic gold and silver jewellery. The handmade glass ware is stunning, from glass flowers to oil lamps. The prices are quite reasonable, too. Jazz It Up Jewellery is based in Derby.
---
Jewellery.TV
• www.jewellery.tv
Headers: Anklets, Bangles, Body Jewellery, Bracelets, Brooches, Chains, Cufflinks, Earrings, Lockets, Necklets & Collars, Pendants, Rings, Brands, Men's Jewellery, Children's Jewellery
The website as a whole has a massive 5,000+ products covering a vast range of jewellery. From bellyrings to 373 silver chains to cufflinks to over 600 wedding rings to choose from. One of the widest ranges of jewellery online or in the high street. Gold (9, 14 & 18 carat) and silver as well as body jewellery in steel and titanium. The range caters for all tastes and budgets, with something for every occasion. They are also one of only two jewellers in the UK permitted to sell John Rocha Jewellery and offer Hatton Garden Diamond Jewellery exclusively.
• Special Features: 14 day returns policy. Engraving service.
• Gift Wrapping: All jewellery is delivered packaged in presentation boxes.
• Free UK Delivery
• International Delivery Available
---
JewelleryNow
• www.jewellerynow.co.uk
Headers: Hot Diamonds, Joe Luca, Jeff Banks, Mens Jewellery from Hot Diamonds
JewelleryNow offers brand names such as Hot Diamonds, and John Rocha as well as a wide range of gold, silver and fashion pieces at prices from under £20 up to £180 or so. JewelleryNow is based in Lavender Hill, London.
• Special Features: Online assistance.
• Gift Service: Gifts can be send direct to the recipient.
• Free Delivery
---
Links of London
• www.linksoflondon.com
Headers: Charms, Women's Jewellery, Men's Jewellery, Gifts & Accessories
Links of London offers exclusive watches and jewellery for men, women, babies and pets in sterling silver and 18 carat gold. In addition, you can also get pens, keyrings, clocks, silver desk items, leatherware, frames and barware. A very nice feature of this stylish website is the charm bracelet designer. There is an engraving service (both hand and machine) - phone for details. Links of London has won several awards over the past few years for its jewellery designs and has several shops worldwide. Note that VAT is added at the checkout. Worldwide delivery.
• Gift Wrapping: All items dispatched in gifts boxes, free of charge.
---
Miss Selfridge
• www.missselfridge.com
Headers: Dresses, Tops, Knitwear, Denim, Trousers and Shorts, Skirts, Coats & Jackets, Petites, Footwear, Accessories, Hosiery, Lingerie, Swimwear, Nightwear, Jewellery by Diva, Holiday Shop
With hundreds of stores worldwide Miss Selfridge really needs no introduction here except to say that in addition to the "normal range" they have a great petites section with sizes from 4 to 14. Oh, and the clothes are really stylish. And they are all for women, sorry guys.
• Special Features: 14 days returns policy or you can return to a store within 28 days from the purchase of your order.
---
oki-ni
• www.oki-ni.com
Headers: Men's Clothing, Women's Clothing, Jewellery & Accessories


oki-ni works in collaboration with a range of brands such as Adidas, Duffer, Diesel and Evisu to create stylish clothing and lifestyle unique to oki-ni and only available online from oki-ni.com. All designs are produced in limited numbers to maintain rarity and uniqueness. New products are introduced on a monthly pbasis. Oki-ni is London based with a store in Savile Row plus outlets in Glasgow, Hong Kong and Stockholm. Great website.
• International Delivery Available: Worldwide
---
Pia
• www.piajewellery.com
Headers: Earrings, Necklaces, Pendants, Wristwer, R

ings, Brooches, Accessories
Gorgeous website. The Pia collection has both classic and contemporary pieces with many available as matching sets. The collection is mostly silver and gemstone based, but they also use other materials ranging from gold and pearls to coral and wood! There is also a range of accessories including cashmere clothing and handbags. Pia is based at 6 Leconfield Estate, Cleator Moor, Cumbria CA25 5QB. Buy online or request a catalogue.
• Gift Wrapping: Jewellery is delivered in presentation gift boxes
• Gift Service: They will send your order to an address other than your own with a message of up to 40 characters including your name, and with no prices on the delivery note.
• International Delivery Available
---
Scottish Quality
• www.scottishquality.com
Headers: Art, Crafts, Food & Drink, Home & Garden, Jewellery & Watches, Music, Sport, Tradition, Scottish Houses, Custom Engraving
As the name might suggest, the products on the site are uniquely Scottish, from stunning photographs and art prints, knitwear, leatherwork and textiles, gourmet food and whisky, to stylish home accessories, all made and designed in Scotland. You can even buy the designs for a house based on the Scottish blackhouse and longhouse. Naturally, there is a Lewis Chess set, handcrafted on the Isle of Harris. Scottish Quality is based in the Isle of Skye.
• Special Features: 30 day returns policy
Can't find it?
Try our search engines, price comparison and online auction pages.