Fashion Jewellery

Where to buy fashion jewellery onine in the UK. Reviews and ratings of quality, hand-picked, UK websites
---
Artigiano
• www.artigiano.co.uk


Headers: Formal Trousers, Casual Trousers, Knitwear, Pure Cashmere, Tops, Blouses, Shirts, Jackets, Coats, Skirts, Accessories, Jewellery, Shoes
All the latest in sophisticated Italian style women's fashion from the Artigiano collection. Sizes 8-20. Buy online or request a catalogue. Established in 1995, Artigiano is a trading name of Scala Collections Ltd, based in IOW, operating online and through mail order. There is also a large clearance retail outlet in Bournemouth.
• Special Features: Free 14 day returns policy. Monthly prize draw to win £100 if you sign up to the newsletter.
• Gift Wrapping: Gift wrapped boxes £5.95.
---
Avon
• www.avonshop.co.uk
Headers: Fashion Accessories, Fragrance, Haircare, Jewellery, Lingerie, Make-up, Skincare, Suncare, Toiletries, Wellbeing
Avon is the world's largest direct seller of beauty and related products and one of the UK's leading sellers of mass beauty products. Avon also sells an extensive range of fashion jewellery, lingerie, fashion accessories and gifts.
Quite a nice range of fashion jewellery plus a small number of ladies watches.
---
Beautiful Things
• www.beautifuthings .co.uk
Headers: Jewellery, Bags & Belts, Pampering, Home Accessories, Gifts


Beautiful Things offers a small but unusual, sometimes quirky, sometimes stylish, range of items. From a Marilyn Monroe cosmetics bag to a Cuba Corsage Bag to a purple beaded lampshade. These items will probably appeal to the more young at heart. Nice collection of unusual jewellery. Beautiful Things is based in London NW3.
• Gift Wrapping: Free for a message and simple tissue paper. £2.50 for paper wrapping.
Small range of fashion jewellery
---
Dorothy Perkins
• www.dorothyperkins.co.uk
Headers: Women's Clothing, Maternity, Shoes & Boots, Accessories, Lingerie & Nightwear, Jewellery
Established in 1919 and with over 580 stores nationwide, Dorothy Perkins is one of the largest and best known womenswear retailers in the UK. Clothing available in sizes from 8-22 plus clothes ranges for the taller woman and also the petite woman. Product range is updated weekly. You can apply online for the Dorothy Perkins Store Card for exclusive discounts.
• International Delivery Available
---
Ethical Superstore
• www.ethicalsuperstore.com>
Headers: Activist Gear, Baby and Children, Bath & Body, Book Shop, Eco-gadgets, Fashion, Food & Drinks, Gifts, Cards & Hampers, Home & Garden, Sport & Leisure, Visionary DVDs, World Music
Ethical store offering hundreds of ecologically sound and fair trade products from many leading brands such as Traidcraft and Cafe Direct. ZeroPointZero is operated by PointOV Ltd, a social enterprise based in Newcastle-upon-Tyne. Ethical Superstore is a member of BAFTS (British Association of Fair Trade Shops) and the Social Enterprise Coalition.
---
HQ Outlet Store
• www.hqhair.com
Headers: Fasion & Accessories, Jewellery, Haircare, Skincare, Cosmetics, Bath, Body & Home
Part of the HQ Hair website, HQ Outlet Store offers a discounted range of fashion and beauty products - you can save up to 80% on recommended retail prices. The range includes fashion clothing for men and women plus women's fashion jewellery as well as a decent range of skincare, cosmetic and fragrance products. HG Hair is based in Royal Victoria Docks, London.
• International Delivery Available
---
IS Fashion
• www.isfashions.com
Headers: Anklets, Bags, Belts, Brooches, Bangles, Earrings, Hair Stuff, Jewellery, Rings, Scarves, Shoes, Parisma Collection, Hot Fashions
IS Fashion has a very nice range of fairly unusual fashion accessories for women and girls - its a bit like an online version of one of those small but very stylish fashion boutiques you find tucked away in towns like Cheltenham. Particularly good for handbags (look under Parisima Collection) and jewellery. IS Fashion is based in Prenton which is in The Wirral.
• Special Features: 14 day returns policy
---
Italian Charms UK
• www.italiancharmsuk.com
Headers: Gold Enamel Charms, Bracelets, Gold Symbol Charms, Gold Zirconia Charms, Stone Charms, Special Collections


Collectable charm bracelets and watches plus a large range of stainless steel jewellery. The charms are made by the Italian master, Unodomani. Italian Charms UK is based in Finedon, Northants.
---
Jazz It Up Jewellery
• www.jazzitupjewellery.co.uk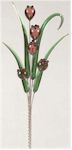 Headers: Silver Jewellery, Gold Jewellery, Body Jewellery, Children's Jewellery, Concepts Designer Jewellery, Silver & Diamonds, Wedding Jewellery, Silver Gold & Stone, Gold & Diamonds, Designer Corner, Flash Jordan, Men's Silver Jewellery, Fred Bennett Men's Jewellery, Urban Metal Colection, Arti & Mestieri Clocks, Handmade Glassware & Home Accessories, Glass Gift Tokens, Stationery Gifts, Indoor Water Fountains, Interior Home Accessories
Jazz It Up has an extensive range of jewellery (5,000+ items) on offer, to suit all tastes, from a great range of body jewellery to simple classic gold and silver jewellery. The handmade glass ware is stunning, from glass flowers to oil lamps. The prices are quite reasonable, too. Jazz It Up Jewellery is based in Derby.
---
Jewellery.TV
• www.jewellery.tv
Headers: Anklets, Bangles, Body Jewellery, Bracelets, Brooches, Chains, Cufflinks, Earrings, Lockets, Necklets & Collars, Pendants, Rings, Brands, Men's Jewellery, Children's Jewellery
The website as a whole has a massive 5,000+ products covering a vast range of jewellery. From bellyrings to 373 silver chains to cufflinks to over 600 wedding rings to choose from. One of the widest ranges of jewellery online or in the high street. Gold (9, 14 & 18 carat) and silver as well as body jewellery in steel and titanium. The range caters for all tastes and budgets, with something for every occasion. They are also one of only two jewellers in the UK permitted to sell John Rocha Jewellery and offer Hatton Garden Diamond Jewellery exclusively.
• Special Features: 14 day returns policy. Engraving service.
• Gift Wrapping: All jewellery is delivered packaged in presentation boxes.
• Free UK Delivery
• International Delivery Available
---
Jewellery Love
• www.jewellerylove.co.uk
Headers: Neck, Ears, Wrist, Hand, Hair, Body, Accessories
Large selection of costume jewellery, plus a small numner of very nice fashion handbags, belts, sunglasses, handbag charms, keyrings, brooches and body jewellery. Products are obtained from around the world, so expect to see some of the latest designs here. Jewellery Love is based in Sale, Cheshire.
• Gift Wrapping: All jewellery is gift packed in an organza gift pouch free of charge. Gift boxes are extra.
• Free Jewellery Delivery
• International Deliveries Available
---
JewelleryNow
• www.jewellerynow.co.uk
Headers: Hot Diamonds, Joe Luca, Jeff Banks, Mens Jewellery from Hot Diamonds
JewelleryNow offers brand names such as Hot Diamonds, and John Rocha as well as a wide range of gold, silver and fashion pieces at prices from under £20 up to £180 or so. JewelleryNow is based in Lavender Hill, London.
• Special Features: Online assistance.
• Gift Service: Gifts can be send direct to the recipient.
• Free Delivery
---
Misi
• www.misi.co.uk
Headers: Handmade Products
Far too many categories to list here - from clothing to furniture, and from dog coats to house signs. Great for browsing if you like stuff that is just that bit more original and (sometimes) quirky than you would normally see on the high street. This website is a centre for sellers of handmade goods to sell their products so goods are shipped from different parts of the country. Delivery costs are displayed next to all items.
---
Museum Selection
• www.museumselection.com
Headers: Books, Clothes & Accessories, Entertainment, Food,

Garden, Home, Greetings Cards, Jewellery, Stationery
Museum Selection began life as a mail order historical gift retailer, and now you can also purchase their products online. Museum Selection works with some of the leading museums & galleries in the UK and worldwide (inlcuding The British Library, the V&A, The Metropolitan Museum of Art in New York, and the National Portrait Gallery) to source and create their products. In fact, you can search either by product or by museum. Museum Selection is based in Cleator Moor, Cumbria.
• Gift Service: Will send your order to an address other than your own, with a personal message.
• International Delivery Available
Jewellery available: bangles, bracelets, brooches, earrings, necklaces, pendants, and rings. All the pieces are based on works of art or historical periods - so there is celtic jewellery, viking jewellery, items based on Vermeer's Girls with a Pearl Earring and many more. Prices go from £10 to £100.
---
oki-ni
• www.oki-ni.com
Headers: Men's Clothing, Women's Clothing, Jewellery & Accessories


oki-ni works in collaboration with a range of brands such as Adidas, Duffer, Diesel and Evisu to create stylish clothing and lifestyle unique to oki-ni and only available online from oki-ni.com. All designs are produced in limited numbers to maintain rarity and uniqueness. New products are introduced on a monthly pbasis. Oki-ni is London based with a store in Savile Row plus outlets in Glasgow, Hong Kong and Stockholm. Great website.
• International Delivery Available: Worldwide
---
Pia
• www.piajewellery.com
Headers: Earrings, Necklaces, Pendants, Wristwer, R

ings, Brooches, Accessories
Gorgeous website. The Pia collection has both classic and contemporary pieces with many available as matching sets. The collection is mostly silver and gemstone based, but they also use other materials ranging from gold and pearls to coral and wood! There is also a range of accessories including cashmere clothing and handbags. Pia is based at 6 Leconfield Estate, Cleator Moor, Cumbria CA25 5QB. Buy online or request a catalogue.
• Gift Wrapping: Jewellery is delivered in presentation gift boxes
• Gift Service: They will send your order to an address other than your own with a message of up to 40 characters including your name, and with no prices on the delivery note.
• International Delivery Available
---
What Ever It Takes
• www.whateverittakes.org
Headers: Charity Artwork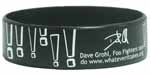 The webstie is operated by 21st Century Leaders which is a charity artwork project. Celebrity artwork is used to create wristbands, showing a symbol, a message and a self portrait. All products are manufactured under fair working conditions and are sold to raise funds for charitable causes - 100% of net profits are donated to charity. The charities are chosen by the celebrity contributors.
• Free UK Delivery
• International Delivery Available
---
A Gift From The Gods
• www.agiftfromthegods.com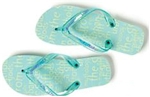 Headers: T Shirts, Casual, Lingerie, Handbags, Purses, Accessories, Belts, Watches, Jewellery, Swimwear, Stationery
A Gift from The Gods is a UK fashion brand that specialises in young women's fashion - clothing and accessories for the 14-34 age range. Free catalogue available. Established in 2002, A Gift from the Gods is based in Milligan Street, London E14
• European Delivery Available
Can't find it?
Try our search engines, price comparison and online auction pages.