Hotels and Guesthouses - UK & Ireland

Reviews and ratings of quality, hand-picked, UK websites
---
Hotel Booking Websites
The AA
• www.theaa.com
Headers: Breakdown Cover, Insurance, Loans & Credit Cards, Travel, Motoring Advice, Driving School, For Businesses
As well as products and services for sale online, the AA website has 30,000+ pages of useful information including route finder, motoring information, journey planning, descriptions of over 2,500 golf courses across Britain and Ireland, walk and bike rides, events and attractions. The usual AA services are here plus you can do other things, such as book driving lessons, perform a car data check, or even buy a car online. They also do finance and other motoring services. Also on the site are Insurance quote calculators, car-running costs etc etc. The AA also offers European breakdown cover.
---
BedandBreakfasts.co.uk
• www.bedandbreakfasts.co.uk
Headers: UK Bed & Breakfast Accomodation
This site is an excellent resource for bed and breakfast accommodation in the whole of the UK, including Northern Ireland, plus the Republic of Ireland. Listings include motels, hotels, guesthouses and inns. The simplest way to search is to click on the map. Listings include price, description and contact information. Most accommodation is bookable from the site.
---
Butlins
• www.butlinsonline.co.uk
Headers: Holiday Parks, Late Deals, Conference Facilities, Hotel
Butlins has 3 parks, Minehead, Skegness and Bognor Regis. Butlins, of course, is well know for family holidays with acitivities for children and adults, including Splash Waterworld, funfair, shows, sport and leisure facilities, kids clubs (U breaks only) plus live bands and discos. Each park also offers shops,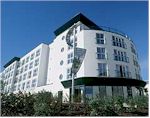 services such as cash point, laundrette etc, and places to eat. Butlins also offers Entertainment Breakaways, which are short themed breaks running from October to May. There are breaks suitable for families (rated U) and for adults only (rated 18). Note, summer holidays are all U rated. Lastly, Butlins resort are well set up to provide conferenciing facilites for up to 8000 - technical specifications for each park is available on the website.
Butlins has recently opened a new beach front hotel at Bornor Regis. 160 rooms in landscaped gardens with sun terraces, restaurant and lounge bar. Shoreline Hotel.
---
The Central Hotel, Dublin
• www.centralhotel.ie
Headers: Rooms, Library Bar, Dining Room, Meeting Rooms, Attractions
The Central Hotel is located in Exchequer Street, Dublin. The website includes a photo gallery of the hotel plus area and tourist information. You can choose a single, double, twin or a triple room, and prices start from 59€. per person per night. Conference rooms are also available and will accomodate from 8 up to 150 people.
---
Corus Hotels
• www.corushotels.co.uk
Headers: Hotel Locations, Brochure request, Meetings and Events (Delegate packages, Corporate events, Food and drink, Weddings), UK Leisure breaks
Corus hotels is a hotel group, with 65+ hotels in England and Scotland, with a further 2 in Australia and 2 in Malaysia. Hotels range from historic coaching inns and manor houses to modern city centre hotels. They can arrange a variety of packages from short breaks for the private individual to weddings, conferences and business functions.
Hotels in England and Scotland
---
essentialtravel.co.uk
• airporthotels.essentialtravel.co.uk

Headers: Airport Hotels in the UK
25 UK airports featured with over 300 hotels. Get a quote online for live availability.
---
Hotel Anywhere
• www.hotelanywhere.co.uk
Headers: the Americas, Asia, Australasia, Europe, View all special offers.
This is a beautifully designed and easy to use site offering discounts at hundreds of hotels with a "lowest price guarantee" and no booking fees.
Can arrange hotel bookings in a number of cities in England, Scotland, Wales and Ireland.
---
Hotel Pronto
• www.hotelpronto.com
Headers: Hotel Booking Service
Has over 70,000 hotels worldwide to choose from in cities and coastal resorts. If you don't mind where you go, there are special deals listed on the main page. Pretty good search.
---
Hotels.co.uk
• www.hotels.co.uk
Headers: Hotels, Self Catering, Cars, Deals
Hotels.com offers savings of up to 70% on more than 10,000 hotel rooms and self-catering accomodation in over 400 destinations in North America, the Caribbean, Europe, Asia and South Africa. In fact they guarantee to find the lowest hotel rates at the time you book. The search engine is pretty efficient and the search results impressive. Worldwide car hire is available for economy up to luxury models. They also specialise in providing accommodation when cities are sold out. Hotels.com UK is owned by the Texan company InteractiveCorp.
A reasonable number of UK hotels available to book
---
Hilton
• www.hilton.co.uk
Headers: Hotels, City Breaks, Leisure Deals, Business Deals
There are over 470 Hilton hotels in nearly 70 countries worldwide, including countries in Africa, the Far East, Australia and America. Hilton also owns Scandic Hotels with 140 hotels in Scandanavia and Finland. Hotel locations are diverse and include city and resort hotels, suitable for both business and leisure.
Hilton has around 75 hotels throughout the UK
---
Jury's Doyle Hotels
• www.jurysdoyle.com
Headers: Meeting & Events, Corporate Online, Special Offers & Leisure, Gift Vouchers
Jury's Doyle offers business and leisure travellers a portfolio of 3, 4 and 5 star hotels and inns in Ireland, the U.K. and the USA. Development plans for the next 2 years will bring the total number of Jurys Doyle properties to 36 with Inns opening in Glasgow, Leeds, Chelsea, London, Parnell St, Dublin, Boston and Washington DC. They also have conferencing and corporate facilities. Lovely design to the website and easy to use.
Hotels available in major cities in Ireland and the UK
---
Late Rooms
• www.laterooms.com
Headers: UK Hotels, European Hotels, USA Hotels
Late deals often mean discounted rooms as hotels seek to fill up empty rooms. Late Rooms lists hotel rooms available at short notice. You don't book from the site but use the "details" link to find out how to book each particular hotel. There are hotels listed from most locations in Europe and the USA. You can search by town, region or country or if you don't mind where you are going, check out the special deals listed under "quick search".
---
Macdonald-hotels
• www.macdonald-hotels.co.uk
Headers: Hotels, Special Breaks, Health & Beauty, Restaurants, Weddings, Business, Meetings & Events
There are over 60 luxury Macdonald Hotels throughout

England and Scotland; from contemporary city centre hotels to manor houses in their own grounds. Each hotel has detailed descriptions of accomodations, restaurant, event and conference facilites plus location map. Many of the hotels have leisure club and spa facilities and operate special health and beauty/relaxation breaks. Some of the hotels also have their own championship-standard golf course. Macdonalds operate special breaks, including themed breaks such as "murder weekends", plus, classical music lovers might like to check out their programme of summer concerts.
---
NicePlace2Stay
• www.niceplace2stay.com
Headers: Accomodation Search
Accommodation finding site for the discerning customer looking for quality hotel accommodation in the UK, Europe and the Rest of the World.
---
Opodo
• www.opodo.co.uk
Headers: Flights, Hotels, City Breaks, Tailor-made Holidays, Package Holidays, Cars, Meaningful Travel, Ski
Offers an unbiased and competitively priced online travel service for world travel, they have access to flights from over 400 airlines, as well as an extensive range of worldwide hotel properties and car rental companies, as well as travel insurance. Headquartered in London, the UK site launched in January 2002 and have already established themselves as a leading provider of online travel.
Pretty good for finding hotels in the UK
---
Superbreak.com
• www.superbreak.com

Headers: London Hotels, Theatre Breaks, Events, Airport Hotels, International
If you are thinking of a London break this is one of the websites you might like to check out. Search for 2-5 star hotels, theatre breaks for West End shows and for upcoming music/sport/cultural events. You can also book a rooom at airport hotels for most major airports, plus there is a section offering hotel accomodation in most European countries. You can book up to the day before your stay begins.
London only!
---
WarnerBreaks.co.uk


• www.warnerbreaks.co.uk
Headers: UK Short Breaks
Breaks exclusively for adults. Inclusive half board UK breaks at some suberb locations such as Bodelwyddan Castle (picture on the right). All hotels include leisure activities such as billiards, steam rooms, tennis, archery and much more. Check each hotel for activites on offer at that particular location. Plus there is live entrtainment each night. Spa breaks available at Thoresby Hall in Nottinghamshire.
---
Lowcostbeds
• www.lowcostbeds.com
Headers: Hotel Only, Flight + Hotel, Flight Only, Insurance
You can choose hotels only or hotel plus flight at all the major European resorts. Beach and city locations available. Lowcostbeds keeps cost down by doing away with all those "extras" that drive the price up - representative offices rather than reps in resort, no organised transfers and a low cost admin centre.
Can't find it?
Try our search engines, price comparison and online auction pages.