Gents Jewellery

Reviews and ratings of quality, hand-picked, UK websites
---
Blackleaf
• www.blackleaf.com
Headers: Surf Skate and Snowboarding Clothing, Watches, Accessories
Large range of streetwear for both men and women from brands such as 4ce, 686, Adio, Clive, Games, Logie, Nixon and many more. All items shown on the website are in stock, which means fast delivery times. Blackleaf is owned by Stobes Ltd of Kings Bromley, Staffs. Buy online or request a brochure.
• Special Features: Monthly prize draw. 30 day returns policy.
• International Deliveries Available
---

Cuffs and Co
• www.cuffsandco.co.uk
Headers: Cufflinks, Silk Ties, Tie Clips, Silver Cufflinks, Watches, Wedding Cufflinks, Accessories, Gift Sets
Huge range of cufflinks for any occasion from classic to contemporary to novelty. Plus a large range of woven silk ties and accessories. Cuffs & Co is based in Covent Garden.
• Free UK Delivery on orders >£20
International Delivery Available
---
Find Jewellery
• www.findjewellery.co.uk
Headers: Necklaces, Bracelets, Pendants, Earrings, Birth Stones, Gift Sets, Gents Jewellery
Large range of gold and silver jewellery (very good choice of chains) in classic and comtemporary styles and with discounts of up to 60%. Plus ranges from Basics, Concepts, Hot Diamonds, Police, Diamonds with Love and more. Gents jewellery includes cufflinks, bracelets and necklaces. Find Jewellery is based in Hayling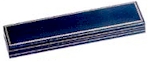 Island, Hampshire.
• Special Features: 14 day returns policy.
• Gift Wrapping: All items are shipped in the own jewellery boxes.
---
Geraldonline
• www.geraldonline.com
Headers: Rings, Earrings, Pendants, Necklaces, Bracelets, Bangles, Watches, Sets, Cufflinks, Mens, Royal Brierley
Geraldonline sells a wide range of gold, diamond and silver jewellery plus Royal Brierley Crystal. The diamond jewellery is manufactured in Mumbai in India. Geraldonline sells direct from their factory, and is thus able to offer competitively priced products. Choose from Diamonds, Gold, White Gold, Silver, Pearl, Precious & Semi Precious and Crystal jewellery.
• Special Features: 30 day no quibble money back guarantee.
• Gift Wrapping: Gift boxes as standard. 18-carat diamond rings all come in a crafted wooden box, branded with the Royal Brierly signature.
---
Jazz It Up Jewellery
• www.jazzitupjewellery.co.uk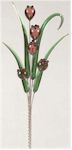 Headers: Silver Jewellery, Gold Jewellery, Body Jewellery, Children's Jewellery, Concepts Designer Jewellery, Silver & Diamonds, Wedding Jewellery, Silver Gold & Stone, Gold & Diamonds, Designer Corner, Flash Jordan, Men's Silver Jewellery, Fred Bennett Men's Jewellery, Urban Metal Colection, Arti & Mestieri Clocks, Handmade Glassware & Home Accessories, Glass Gift Tokens, Stationery Gifts, Indoor Water Fountains, Interior Home Accessories
Jazz It Up has an extensive range of jewellery (5,000+ items) on offer, to suit all tastes, from a great range of body jewellery to simple classic gold and silver jewellery. The handmade glass ware is stunning, from glass flowers to oil lamps. The prices are quite reasonable, too. Jazz It Up Jewellery is based in Derby.
---
Jewellery.TV
• www.jewellery.tv
Headers: Anklets, Bangles, Body Jewellery, Bracelets, Brooches, Chains, Cufflinks, Earrings, Lockets, Necklets & Collars, Pendants, Rings, Brands, Men's Jewellery, Children's Jewellery
The website as a whole has a massive 5,000+ products covering a vast range of jewellery. From bellyrings to 373 silver chains to cufflinks to over 600 wedding rings to choose from. One of the widest ranges of jewellery online or in the high street. Gold (9, 14 & 18 carat) and silver as well as body jewellery in steel and titanium. The range caters for all tastes and budgets, with something for every occasion. They are also one of only two jewellers in the UK permitted to sell John Rocha Jewellery and offer Hatton Garden Diamond Jewellery exclusively.
• Special Features: 14 day returns policy. Engraving service.
• Gift Wrapping: All jewellery is delivered packaged in presentation boxes.
• Free UK Delivery
• International Delivery Available
---
JewelleryNow
• www.jewellerynow.co.uk
Headers: Hot Diamonds, Joe Luca, Jeff Banks, Mens Jewellery from Hot Diamonds
JewelleryNow offers brand names such as Hot Diamonds, and John Rocha as well as a wide range of gold, silver and fashion pieces at prices from under £20 up to £180 or so. JewelleryNow is based in Lavender Hill, London.
• Special Features: Online assistance.
• Gift Service: Gifts can be send direct to the recipient.
• Free Delivery
---
Links of London
• www.linksoflondon.com
Headers: Charms, Women's Jewellery, Men's Jewellery, Gifts & Accessories
Links of London offers exclusive watches and jewellery for men, women, babies and pets in sterling silver and 18 carat gold. In addition, you can also get pens, keyrings, clocks, silver desk items, leatherware, frames and barware. A very nice feature of this stylish website is the charm bracelet designer. There is an engraving service (both hand and machine) - phone for details. Links of London has won several awards over the past few years for its jewellery designs and has several shops worldwide. Note that VAT is added at the checkout. Worldwide delivery.
• Gift Wrapping: All items dispatched in gifts boxes, free of charge.
---
Next Directory
• www.next.co.uk
Headers: Women, Lingerie, Men, Children, Homeware, Electrical, Gifts, Flowers, Gift Vouchers
Next Directory is the UK's largest direct home shopping company. You can shop online, on the high street and by telephone. (Next has hundreds of high street stores throughout the UK). The website also has a "quickshop" feature - if you know the code numbers of the goods you want to order you can just enter these. You can pay by credit card or you can open a Next account and you will receive a monthly statement. There is a small charge if you order a copy of the Next Directory.
• Special Features: Returns are free on account purchases. Next day delivery on flowers.
• Connection Service: Connection service available on freestanding washing machines, washer dryers and dishwashers. Your old machine must be disconnected first. They will also dispose of your old appliance. Charges apply.
---
The Beautiful Company
• www.thebeautifulcompany.co.uk
Headers: Women's Jewellery, Men's Jewellery, Children's Jewellery
Designer jewellery for men, women and children, with over 2000 items to choose from including diamond rings, engagement and eternity rings, wedding rings and titanium rings plus pendants, earrings, cufflinks, necklaces, lockets and bracelets. Contemporary and traditional designs available. The Beautiful Company Ltd is a member of the British Jewellers Association and is an internet only company trading from Preston.
• Special Features: Up to 12 months interest free credit available, depending on order value.
• Free UK Delivery
• International Delivery Available
Can't find it?
Try our search engines, price comparison and online auction pages.