Online Gaming Communities: Multiplayer Games and Tournaments

Reviews and ratings of websites
---
King.com UK
• www.king.com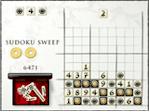 Headers: Skill Games: Free Play and Tournament Play, Community
Huge game community. You can register with King.com for free and this allows you to play any of their 50 or so games (the games are very good, by the way). Some are single player games and some are multiplayer games. If you register you are awarded practice money, and then if you want to compete in "real" tournaments, you have to upgrade your membership and deposit some money with them. Customers play against each other and not against King.com who only takes a share of the winnings. Choose from Puzzle, Strategy, Action, Card, Word and Sports games. When you register (for free) you create a profile and can interact with other King.com members by sending messages and challenges.
---
Yahoo! Games
• http://games.yahoo.com
Headers: Downloadable Games, Online Games, Mobile Games, Video Games, Games on Demand, Tournaments | Leagues
Download games for a free try out. Or, you can play games online for free. Some of the games are multiplayer so you can play with anyone connected to the internet - or you might prefer the single player games. All the latest games available. You have to register to play - but your Yahoo! ID gets you an email address, instant messaging and other benefits.
---
FootieManager
• www.footiemanager.com
Headers: Online Fantasy Football Management Game, Prize Draw
FootieManager is an online football (soccer) management simulation where football fans and games players can test their skills at managing a football team. You buy and sell players, choose tactics and compete against others from all over the world. The Standard game is free. A Premier pay-to-play version of the game is available with prizes consisting of real cups, trophies and medals as well as fun prizes such as t-shirts, mouse-mats etc for in game awards. You can take on a team from £10.00 for a 6 month subscription.
• Special Features: Prize open to all members. First prize consists of £100 worth of Amazon vouchers.
Can't find it?
Try our search engines, price comparison and online auction pages.