Sports Shops - Page 2

Reviews and ratings of quality, hand-picked, UK websites
---

Orvis
• www.orvis.co.uk
Headers: Men's Clothing, Women's Clothing, Travel, Fly Fishing, Shooting, Dogs, Gifts
If you're feeling sporty, head over to Orvis which has been outfitting its customers for the sporting life since 1856. Offering country clothing for both men and women, Barbour outerwear, luggage, gifts, dog beds and fly-fishing tackle. Buy online or request a catalogue. Orvis is a large US retailer with 17 stores throughout the UK and UK head office in Andover.
---
Outdoor Jungle
• www.outdoorjungle.com


Headers: Tents, Footwear, Clothing, Equipment, Rucksacks, Sleeping Bags, Climbing
Outdoor Jungle sells specialist and non-specialist equipment to outdoor enthusiasts, including a very good range of outdoor clothing for men women and children. Leading manufacturers include Berghaus, Terra, North Face, Nova and Vango. Fast and easy to navigate website offering very competitve prices. OutdoorJungle.com is part of the Gear-Zone Ltd Group and is based in Norwich.
• Special Features: 14 day returns policy.
---
Pool UK
• www.pooluk.com
Headers: Pool Tables, Football Tables, Air Hockey, Juke Boxes, Accessories
Excellent range of new and refurbished pool tables plus a full range of pool table accessories and equipment, including pool balls, aramith pool balls, pool chalk and pool table covers. In addition they also have air hockey tables and a large range of football tables and football equipment plus a great selection of jukeboxes.
Pool Uk is based in South Milford, Leeds.
• Free UK Delivery and installation on jukeboxes
---
Premsig.com
•

www.premsig.com
Headers: Signed Football Shirts, Footballs, Photographs, Match Worn Items, Other
Premsig.com supplies authentic autographed items for the FA Barclays Premiership and World Football plus they are able to obtain rare autographs from the music and film industry. The website also runs aucitons, competitions and special offers. Most autographed items from Premsig have been obtained personally by Premsig collectors and all items come with a certificate of authenticity. Premsig is based in Poole, Dorset and is a member of the Universal Autograph Collectors Club and Square Trade.
• Free Delivery
---
Route One
• www.routeone.co.uk
Headers: Accessories, BMX, Clothing, Inline, Shoes, Skate, ATB
Route One specialises in skateboards, skateboarding accessories, inline, all terrrain boards and BMX bikes plus street fashion clothing and footwear for both men and women. Clothing includes trousers, jackets, T-shirts, hoodys, shorts, caps, skirts and vests. In addition you can get DVDs, games, stickers and patches - all titles chosen to appeal to skaters, surfers and bikers. Brands include Adio, DC, Element, Etnies, Emerica, Osiris, Vans, Razors, Rollerblade, Salomon, Globe, Von Zipper plus more. You can request a catalogue online. Founded in 1989, Route One has stores located throughout the UK with its headoffice in Bristol. If you want to see the terms and conditions, click on "boring but important", found at the bottom of each page!
• Free Delivery on orders >£80. Extra charge for non mainland and the Highlands.
---
Scottsdale Golf
• www.scottsdalegolf.co.uk
Headers: Clothing, Accessories, Junior, Womens, Irons, Woods, Utility, Wedges, Putters, Balls, Bags, Shoes, Box Sets
If you like golf, then you will probably want to browse Scottsdale Golf where they sell most things an aspiring golfer could wish for, from balls to golf carts. Brands include Carizma, Cobra, Jaxx, Junior, Pro Select, Ram, Titleist and many more, all at competitive prices. They also have very good "hot deals" and sometimes have used golf clubs on offer. Scottsdale Golf is based in Sale, Manchester.
• Free UK Mainland Delivery on orders >£50
---
Simply Scuba Ltd
• www.simplyscuba.com
Headers: Scuba, Snorkel, Beach, Swim, Hike, Piste, Gift Vouchers
Over 3000 products available from high tech Scuba gear and snorkelling equipment, through to bikinis, swimming costumes, trunks and shorts, camping equipment, hiking clothes, ski-wear and travel accessories. Brands include Speedo, Moontide, Berghaus, TUSA, Scubapro, Coleman, Mountain Equipment, FIVE and Dare2Be. Simply Scuba is based in Chestfield, Kent.
• Special Features: Live online help facility; Equipment and Dive reviews; Monthly quiz with mystery prize. 28 day returns policy. Interest-free credit options available on purchases over £400.
• International Deliveries Available
---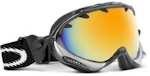 Shade Station
• www.shadestation.co.uk
Headers: Watches, Sunglasses, Prescriptions, Jewellery, Goggles, Accessories
Huge range of designer sunglasses and watches plus snow and motor cross goggles, and replacement lenses. Brands include Oakley, Prada, Police, Fossil, Playboy, Gucci, Burberry and more. In addition to retailing online, Shade Station has a shop in the Victorian Quarter in Leeds. Note: the site has sound.
• Special Features: 14 day returns policy
• Free Delivery
---
Shore.co.uk
• www.shore.co.uk
Headers: Ladies, Mens. Kids, Footwear, Wetsuits, Equipment, Accessories, Books, DVDs, Posters, Calendars
Shore offers a range of surf/snow fashion for men women and children. Also, equipment for surfing, windsurfing, kitesurfing, wakeboard, water skiing, mountianboarding, skateboarding plus landkites, kayaks, balance trainers and skimboards. As well as its online shop, Shore.co.uk has stores in Chichester and Hayling Island.
---
Spirit of Sport
• www.spiritofsport.co.uk
Headers: Sports Memorabilia, Gift Vouchers
Great range of over 800 items covering football, motorsport, boxing, cricket, rugby, golf, horse racing, rowing, sailing, snooker, tennis, american sports, cycling, athletics and the olympics, with prices ranging from £15 to £30,000. Signed prints and signed books available as well as other items such as signed football shirts. New products added on a weekly basis plus there is a Certificate of Authenticity with every signed item.
---
Sport-Thieme UK
• www.sport-thieme.co.uk
Headers: Ball Sports, Climbing & Games Equipment, Clothing, Club & Celebration Requirements, First aid + health in Sport, Fitness & Aerobics, Gymnastics, Leisure Games & Festivals, Light Athletics, Psychomotor & Therapy, Sports Complex: fittings, Sports Trends, Sports Types, Starting, Measuring & Marking, Swimming & Swimming Accessories, Teaching Aids
As far as sports equipment is concerned, Sport-Thieme seem to have it covered with something like 15,000 products and 100 different sport categories, some of which I've never even heard of. If you can't see what you're looking for in the main categories, use the search box, which is how I found out they also have a great range of fitness machines and training videos. Excellent site. Prices are quoted in GBP but charged in Euros, but note there is a minimum order value of £34.00. 30 day returns policy. Sport-Thieme is based in Grasleben, Germany
---
Sportsshoes Unlimited
• www.sportsshoes.com
Headers: Running, Football, Womens, Outdoors, Gym, Fashion, Court, Rugby, Home Exercise, Other Sports, Size 13+, Junior, Accessories
Not just sports shoes - although they have a heck of a lot of these - but sports clothing, underwear and equipment as well. And in addition to that, there are sports bags, heart rate monitors, sports aids, sports watches and sports nutritional supplements. Buy online or request a free catalogue. Very fast and easy to navigate website. Sportshoes Unlimited was established in 1982 and is based in Hall Ings, West Yorkshire.
• Gift Wrapping If you wish, parcels can be gift wrapped, with a git tag.
• International Delivery Available
---
SubsideSports.com
• www.subsidesports.com
Headers: Football Merchandise
Huge range of football related goods including football shirts and souvenirs from clubs wolrdwide as well as the Premier League, Champions League and other tournaments. Sizes are adult and junior and accessories include bags, scarves, flags, footballs, headwear, pins and infant kits. Subside Sports is based in Exeter.
---
Sunshine Bits
• www.sunshinebits.com
Headers: Basketball Equipment, Fitness Equipment, Garden & Outdoors,

Hammocks, Home & Living, Indoor Games, Outdoor Games, Picnic Sets, Playcentres, Sports Equipment, Table Sports, Trampolines
Very good range of both indoor and outdoor leisure products from basketballs to giant chess sets, and hammocks to bar stools. And not just for the home - Sunshine bits stocks products suitable for clubs, schools and corporate events. There is also a very good selection of indoor games including chess,, home casino and party games as well as more traditional games like cribbage, bagatelle, mah jong and penny arcades plus lots more - great for gifts for all ages. The website is fast and very easy to navigate. Sunshine Bits is a trading name of JDL Enterprises (UK) Ltd and is baed in Cambridge.
• Special Features: 14 day returns policy
---
Sweatband.com
• www.sweatband.com
Headers: Baseball, Basketball, Cricket, Croquet, Football, Fitness, Netball, Outdoor, Rounders, Rugby, Sports Bras, Squash, Swimming, Table Tennis, Tennis, Trampolines
This is a great website for sports equipement, especially good as it has a good quantity of items in category. Always plenty of special offers. Sweatband Ltd is associated with Gadgethub, both of which are part of Internet Business Group PLC.
---
The Sports HQ Group
• www.thesportshq.com
Headers: The Golf HQ, The Fitness HQ, The Leisure HQ, The Sports HQ (including CA Cricket Direct Products)
Equipment and clothing for golf, plus a range of fitness equipment, poker equipment, patio heater covers, tents, games tables, suitcases and more. The Sports HQ Group is the owner and manufacturer of famous golf club brands such as Confidence, Texan Classics, Chicago Golf, CQ Poker and Palm Springs Outdoor Living Patio Heaters as well as having the exclusive European License for CA Cricket. Although there is not usually a particularly large range of products in each category, you can expect to save upto 70% on normal retail prices - there really are some good deals to be had here. Based in Alvechurch, Worcestershire, The Sports HQ Group is the European division for Palm Springs manufacturer, Confidence Sporting Goods who has been making sports goods since the 1970s.
---
Toffs Ltd
• www.toffs.com
Headers: Football Shirts: English and Welsh Teams, Scottish and Irish Teams, International Teams, Continental Teams, NASL & South American, Tracktops, Opus, Football Sculptures, Cashmere Scarves, Newspaper Books, DVD, Cruyff Classics, Player Related, Gift Vouchers
Huge selection of authentic retro football shirts such as the England 1966 World Cup winning shirt of which TOFFS hold the exclusive licence to reproduce. Their range covers the period from 1885 to the mid 1980´s and includes shirts of teams from all over the world. All shirts are made from 100% cotton and are researched thoroughly using a wide range of sources such as original shirts and photographs. You can also personalise your shirt by adding a name and/or a number. Order online or vistit the factory shop at Team Valley nr Newcastle Upon Tyne.
• Special Features: Regular competitions run on the website.
• International Delivery Available
---
Trueshopping
• www.trueshopping.co.uk
Headers: Bathroom, Bathroom Accessories, Fitted Kitchen Appliances, Garden, Household, Kitchen Accessories, Lighting, Luggage, Accessories and Fashion Bags, Plumbing, Security and Safety, Tools, World of Sport, Electronics
Owned by Ultratrueflow of Burnley, Trueshopping offers a wide range of mostly household, garden and DIY products plus an excellent sports department, at very competitive prices. Many of the bathroom products are made exclusively for Ultratrueflow.
• Free Mainland Delivery on orders >£50
• International Delivery Available
---
Vapour
• www.vapourised.com
Headers: Skate, Mens Shoes, Mens Flip-Flops, Girls Shoes, Girls Flip-Flops, Kids

Shoes, Mens Clothes, Girls Clothes, Kids Clothes, Accessories, Bags, Belts, Wallets, Wristbands, Protective Gear, Aggressive In-Line, Recreational In-Line, Quad Skates, Scooters, Odds And Ends
Huge range of competitively priced skate and skateboarding gear plus a good range of branded youth clothing, footwear and accessories. Vapour is a family run business with a retail outlet in King Street, Hinckley, Leicestershire.
• Special Features: Buld your own custom skateboard online and save 10%
• International Delivery Available
---
Vflex
•

www.vflex.co.uk


Headers: Swimming Goggles
Vflex swimming goggles. The range includes goggles for competitive swimming and also sport and junior goggles. Discounts available for large orders.
• International Delivery Available
---
Argos
• www.argos.co.uk

Headers: Furniture, Homewares, Household Appliances, Sound & Vision, Office PC & Phone, Photography, Sports & Leisure, DIY Garden & Pets, Toys & Games, Baby, Personal Care, Jewellery & Watches
The retail giant Argos sells an enormous range of (mostly) household goods and usually at very competitive prices. Also, they very often have sales on, so its always worth while checking out the website if you can't get down to your nearest store - I know we've managed to get some good bargains in the past! The site is fast loading and easy to navigate. Argos was founded in 1973 and now has over 500 stores throughout the UK and Ireland. Argos is headquartered in Stafford.
• Special Features: Free 16 returns days policy for non faulty items. Either return to your nearest store or they will collect free of charge. You can also set up gift lists with Argos for weddings, anniversaries etc.
---
Grattan
• www.grattan.co.uk
Headers: Womens, Mens, Kids, Interiors, Electrical, DIY & Outdoor, Extras
Clothes for all the family plus home accessories and furniture, audio visual and computer equipment, garden and outdoor equipment - in short all the things you would expect to see in the Grattan catalogue! Buy online or request a catalogue. Grattan belongs to the same group of companies as Freemans and Kaleidoscope.
• Special Features: Interest free credit terms available plus there is a free 14 day returns policy on unwanted items.
• Free Delivery
• Special Offers: - 20% off first order (excluding electrical and sale items)
Very good range of bicycles
---
Great Universal
• www.greatuniversal.com
Headers: Womens, Mens, Babies & Kids, Electrical, Home & Garden, Leisure
The website is operated by the catalogue people, Great Universal. This means that you can either pay immediately by credit or debit card, or you can open an account with them. Account holders get 20 weeks interest free credit and 40 weeks for some items such as computers and mobile phones. There is a large choice of clothing, electrical and home and garden goods - just what you would expect from a catalogue.
• Special Features: Free 14 day returns policy
• Free Delivery
• Special Offers: 10% discount is available for first timevisitors and up to 20% off Great Universal catalogue prices when you buy online.
---
Littlewoods
• www.littlewoods.com
Headers: Women, Men, Kids & Toys, Sport & Leisure, Home & Garden, Appliances, Electronics, Jewellery & Gifts
Littlewoods, famous for many years for its catalogue service, now offers over 40,000 products online, including clothing and footwear for all the family, sports equipment, toys, furniture and home accessories, electrical equipment plus a wide range of garden equipment, tools and accessories. Request a catalogue or buy online.
• Special Features: Interest free payment plans available. Free 14 day returns policy.
• Free Delivery
• Special Offers: £15 off when you open a credit account
Excellent range of pushbikes
Can't find it?
Try our search engines, price comparison and online auction pages.