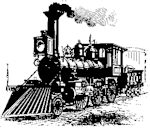 Rail Tickets - Europe and the UK

Reviews and ratings of quality, hand-picked, UK websites
See Also: Classic Rail Journeys
---
The Trainline - UK Train Booking
• www.thetrainline.com
Headers: UK Train Tickets
Online booking for train tickets and information on just about all the journeys and fares of every train company operating in the UK. But note that a few, including some Sleeper, Motorail and Eurostar tickets can't be ordered online. They always show the quickest trains first. If you want the best value then on the "journey selection" page click the hyperlink that says "Click here to see more fares available for travel on this day". Generally you can book tickets between 12 weeks and 24 hours before departure. If you want to receive your tickets by post you will need to book at least 3 days prior to travel.
---
Eurostar
• www.eurostar.com
Headers: European Train Travel
The high-speed train service (up to 186mph) linking London, Ashford, Paris, Brussels, Lille, Avignon, Calais, Disneyland Resort Paris and the French Alps. You can also reach over 100 more destinations across France, Belgium, the Netherlands and Germany with Eurostar Connections. Eurostar tickets to/from Brussels automatically include transfer to/from any Belgian station at no extra cost. You can also book discounted rail packages with hotels and car hire. This is a pleasant, easy to use site, where you can check their commendably simple timetable pages, and buy your eurostar ticket online. Their special deals are regularly updated and worth a look and they have a frequent traveller scheme where you can earn bottles of wine etc. A geat way to go and meet Mickey Mouse - DisneyLand Resort Paris is 3 hours and the train arrives right at the gates!
---
International Rail
• www.internationalrail.com
Headers: European Rail, Global Rail Passes, Rail Travel Information, Speciality Trains
With over 66,000 routes and passes for over 35 countries in four continents, International Rail offers rail passes for Europe, North America, Canada, Australia, New Zealand, and Japan. You can also book "world famous" rail journeys such as the luxury trains of India, The Orient Express, The Shongololo Express and more.
---
Rail Europe
• www.raileurope.co.uk
Headers: European Tickets, Inter-Rail, Rail Passes, French Motorail, Snow Trains
Rail Europe is the UK subsidiary of SNCF French Railways and is a leading supplier of rail travel in France and Europe. The website is quite good if you want to book a train ticket from Waterloo to dozens of European destinations, especially French ones. 7 day notice required when booking online.
Search Tip: Theoretically you can search from anywhere in the UK to anywhere in Europe, but note that no times are returned if the journey involves more than 3 changes. The best way to get around this is to search for trains from Paris to your European destination - all the searches we tried pulled up a result. You then have to organise your train to Paris separately.
Can't find it?
Try our search engines, price comparison and online auction pages.