Wedding Jewellery

Reviews and ratings of quality, hand-picked, UK websites
---
Ayedo.co.uk
• Wedding Jewellery
Headers: Wedding Jewellery, Wedding Accessories
Very nice selection of bespoke designer wedding jewellery including pendants, tiaras, hairpins, combs and more plus other accessories such as veils, wraps, garters, cushions, favours and handbags. Ayedo was founded by designer Joan Hetherington (who is responsible for many of the designs found on the site) and is based in St Clement, Jersey.
---
Chez Bec
• www.chezbec.com
Headers: Jewellery Collections, Wedding Collections, Gift Wrapping, Gift Certificates
Large range of designer jewellery from a wide range of top designers. Chez Bec is based in Tunbridge Wells and although only launched in 2006, has already been featured in several top magazines.
• Special Features: Boy's gift guide - fill in a short form and they will do the choosing for you! How easy is that?
• Gift Service: All orders are gift wrapped and sent in presentation boxes for free. Handwritten personalised gift cards can be included at no extra cost. You can choose which address you would like your order to be delivered to during the checkout process.
• International Delivery Available
---
Confetti.co.uk
• www.confetti.co.uk
Headers: Shopping, Invitations, Suppliers, Gift lists, Fashion, Health & Beauty, My Confetti, Weddings, Venues
Everthing to do with Weddings and other occasions such as christenings, parties and Christmas. Large selection of stationery and table settings, from fun disposable cameras and creative invitations to delicious party chocolates, original stocking fillers and stylish favour boxes. In addition there is expert advice, humourous articles, useful links and ideas etc. A lot of the stuff is written by professional stand-up comic Rob Pointer and it's a very interesting read. This is a one-stop shop to make what is (hopefully) a one-off occasion a bit less stressful. Their website is operated from Windsor and Confetti also has a large shop in central London, at 80-81, Tottenham Court Road, London W1 and another at The Light, The Headrow, Leeds LS1.
---

Cuffs and Co
• www.cuffsandco.co.uk
Headers: Cufflinks, Silk Ties, Tie Clips, Silver Cufflinks, Watches, Wedding Cufflinks, Accessories, Gift Sets
Huge range of cufflinks for any occasion from classic to contemporary to novelty. Plus a large range of woven silk ties and accessories. Cuffs & Co is based in Covent Garden.
• Free UK Delivery on orders >£20
• International Delivery Available
---
Jazz It Up Jewellery
• www.jazzitupjewellery.co.uk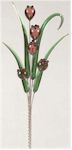 Headers: Silver Jewellery, Gold Jewellery, Body Jewellery, Children's Jewellery, Concepts Designer Jewellery, Silver & Diamonds, Wedding Jewellery, Silver Gold & Stone, Gold & Diamonds, Designer Corner, Flash Jordan, Men's Silver Jewellery, Fred Bennett Men's Jewellery, Urban Metal Colection, Arti & Mestieri Clocks, Handmade Glassware & Home Accessories, Glass Gift Tokens, Stationery Gifts, Indoor Water Fountains, Interior Home Accessories
Jazz It Up has an extensive range of jewellery (5,000+ items) on offer, to suit all tastes, from a great range of body jewellery to simple classic gold and silver jewellery. The handmade glass ware is stunning, from glass flowers to oil lamps. The prices are quite reasonable, too. Jazz It Up Jewellery is based in Derby.
---
Jewellery.TV
• www.jewellery.tv
Headers: Anklets, Bangles, Body Jewellery, Bracelets, Brooches, Chains, Cufflinks, Earrings, Lockets, Necklets & Collars, Pendants, Rings, Brands, Men's Jewellery, Children's Jewellery
The website as a whole has a massive 5,000+ products covering a vast range of jewellery. From bellyrings to 373 silver chains to cufflinks to over 600 wedding rings to choose from. One of the widest ranges of jewellery online or in the high street. Gold (9, 14 & 18 carat) and silver as well as body jewellery in steel and titanium. The range caters for all tastes and budgets, with something for every occasion. They are also one of only two jewellers in the UK permitted to sell John Rocha Jewellery and offer Hatton Garden Diamond Jewellery exclusively.
• Special Features: 14 day returns policy. Engraving service.
• Gift Wrapping: All jewellery is delivered packaged in presentation boxes.
• Free UK Delivery
• International Delivery Available
---
Withlovefrom
• www.withlovefrom.com


Headers: Engraved Silver Gifts
One of the UK's leading personalised gift shops. Wide range of quality giftware for all ages for weddings, christenings and other special occasions. Free engraving and choice of free personalised gift box with each gift ordered. Withlovefrom is owned and operated by Select Silverware Ltd, 13-17 Oak Street, Heeley, Sheffield, S8 9UB.
• Gift Wrapping: Free personalised gift box with each gift ordered.
• Free UK Delivery
• International Delivery Available
---
The Beautiful Company
• www.thebeautifulcompany.co.uk
Headers: Women's Jewellery, Men's Jewellery, Children's Jewellery
Designer jewellery for men, women and children, with over 2000 items to choose from including diamond rings, engagement and eternity rings, wedding rings and titanium rings plus pendants, earrings, cufflinks, necklaces, lockets and bracelets. Contemporary and traditional designs available. The Beautiful Company Ltd is a member of the British Jewellers Association and is an internet only company trading from Preston.
• Special Features: Up to 12 months interest free credit available, depending on order value.
• Free UK Delivery
• International Delivery Available
Can't find it?
Try our search engines, price comparison and online auction pages.