Free UK Dating Websites

Reviews and ratings of quality, hand-picked, UK websites

Dating Categories
UK Free Dating
UK Subscription Dating Sites
UK Speed Dating
UK Dating Events & Parties
Free UK dating websites are great - they are free after all!
Please note, however, that many subscription dating websites allow you to join for free. In most cases you can add a profile and search their members, all for free. On many of these websites your free membership will include contact from subscribed members. If you are serious about finding a partner this might be a route you would want to consider - don't forget, you don't have to subscribe unless you spot the partner of your dreams!
100% Free UK Dating Websites:
---
Love & Friends
• www.loveandfriends.com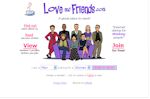 Free UK Dating
Bright, breezy and humourous approach. At least we hope that their ban on Aliens is not discrimatory! They write on the site: "Our physical HQ is in London, England - but we're open to members from anywhere (except outer space)" They offer free membership with no catch. In other words you can you to post your profile, search for other members and send messages. The way they can offer genuinely free membership is that they also have enhanced membership (which includes more powerful searches, unlimited messages, email notification of new members, etc.) for a fee.
---
Midsummers Eve
• www.midsummerseve.com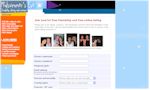 Headers: Free Online Dating
Free dating site for those looking for friendship, dating and romance. The countries covered are UK, Ireland, USA, Canada and Australia and everyone over the age of 18 is welcome.
---
Mingles
• http://www.mingles.com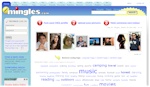 Headers: Free Dating
Free online community for making friends, finding romance, forming groups or just chatting to people online. Features include: Instant messaging, Video chat, Unlimited photos, Attach video message to profile , Groups - join a group or create one, Create your own blog, Forums.
---
Meet people using Skype
• www.skype.com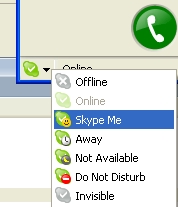 Headers: PC to PC, PC to Phone
Using Skype is absolutely free. All that is needed is for all parties concerned to have Skype installed on their computers (Its a free download).
To show other users that you are free to talk simply go to the drop down box at bottom left of the Skype window and choose your status to be "Skype Me". There are currently around 50 million Skype users and growing. Although not strictly for dating, this is a great way to meet people and make friends from all over the world. You can edit your Skype profile and add a photo, of course,

but you can also add a Skype Me button on your website, if you have one. You just need to add a small amount of code (Skype will give you this) and when you set your status to "Skype Me" in Skype itself, the button will also show on your website! Neat!
---
Paltalk
• http://register.paltalk.com

Headers: Instant Messaging, Instant Video Chat
Instant Video chat community. Paltalk's 4 million plus users can see, hear, and talk to one another instantly – anywhere in the world. There are over 4000 different chat rooms or you can set up a private chat room, so whether you are looking friendship, love, or just want conversation there is almost certainly a video chat room for you.
Features:
Paltalk supports Yahoo, AIM, and ICQ instant messaging
Enhanced live video streaming
Free voice and video chat with up to 10 people
Screen capture
Multiplayer games and music downloads.
Paltalk is free but you can upgrade to paid subscription for banner free windows plus greater video functionality for business conferencing etc.
---

AllJammin
•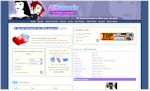 Headers: Free UK Dating
100% free, fun (in their words for "flirty guys and girls"), online UK dating (although they do have members from around the world). Features include: Search Members, Who's online?, E-Cards, Forums, New Photos, Rate Me and Quizzes. Open for all ages above 18.
---
Pursuits Unlimited
• www.pursuitsunlimited.co.uk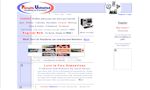 Headers: Free Online Social Community
Not exactly a dating site, (it's more than that) but an online community for people to connect with others locally and UK-wide who share the same interests - make friends, find romance, enjoy your favourite pursuits with other devotees - it's a free service! Whatever your interests, be it sport, hobbies, collecting, recreation, personal, motoring, home & garden, professional or vocational.
Free Elements and Free Trials:
---
SpeedDaterOnline
• www.speeddateronline.co.uk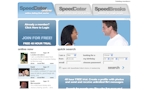 Headers: UK Dating
This site is run by the London based speeddater.co.uk and is their online dating operation. You can create a free profile online, upload up to three photographs and search for other people with similar interests online. However you will have to become a paid member to send and receive messages.
---
EworldCenter Dating
• Free International Dating for Everyone
Headers: International Dating Website
Join and get full access immediately, including chat room and advanced search facility.
• Special Features: You get 1 month free and then you have to upgrade to premium membership, which is around $7 per month, or cheaper if you buy a longer subscription.
(Note: the registration doesn't work with Firefox)
• Special Offers: 30 day free trial
Can't find it?
Try our search engines, price comparison and online auction pages.