Graham Brown takes a regular look around the UK web.
Graham is a Freelance Journalist and co-author of the Batsford book Chess on the Web
First | Last ::

Prev | 1 2 3 | Next


Free Bets Real Prizes
Imagine a bookmaker that lets you use play money so you can have all the fun of betting with none of the risk! Then imagine you can win real prizes and you'll see that I've uncovered a corker for this webwatch!
Just go to the Online Betting Guide and complete a 3 field registration form and then click on a link in the email your receive and you'll be ready to roll.
There are over 50 prizes totaling over £250 each month. You can also set up your own tipping league to compete with your friends and compete with other leagues for the team prize. You can make virtual bets on a huge range of markets including, daily and antepost horse racing, over 30 football leagues, golf, tennis, snooker, specials, motor racing, basketball
Here's how it works. At the start of the month you are given a bank of virtual money to make virtual bets ("tips") with. You objective is to make the most profit during the month. Which events form part of the competition and the timing of their availability is at the discretion on Online Betting Guide. Typically they aim to include
- UK horse racing meetings
- Premiership, Championship, Spanish, Scottish Prem, and Italian football matches
- Selected Champions League, UEFA Cup, FA Cup, Carling Cup and International football matches
- Most major Tennis and Golf tournaments
- Selected other events for Rugby, Cricket, Formula 1, NFL & more

At the beginning of every month your bank will be reset to £1000 so as to give all players roughly equal opportunity for the forthcoming month (subject to open bets carried over). Every day you will be credited with an additional £100. All bets must be between £50 and £500. At the end of the month, any open bets up to £1000 will be carried over "for free" such that you can have both £1000 and a certain amount of open bets at the beginning of a month. Profits/Losses from these open bets will impact on the month in which they are settled.
Prize Money
The following prizes are awarded each month assuming their are sufficient tipsters that qualify for each prize.

Team Prizes: Team Performance 1st £50

Individual Profit Prizes: Overall Profit 1st £20 2nd £10 3rd £5, Horse Racing Profit 1st £20 2nd £10 3rd £5, Football Profit 1st £20 2nd £10 3rd £5

NAPs Profit Points 1st £10 2nd £5 3rd £5, Lay Tips Profit 1st £10 2nd £5 3rd £5, Golf Profit 1st £10 2nd £5 3rd £5, Tennis Profit 1st £10 2nd £5 3rd £5
US Sports Profit 1st £10 2nd £5 3rd £5

Individual Quality Prizes
Tip Descriptions 1st £5 2nd £5 3rd £5, Forum Contribution 1st £5 2nd £5 3rd £5

Tipsters can (and in many cases probably will) win more than one prize. For example it is particularly likely that the overall winner may get another prize.
Good luck!
---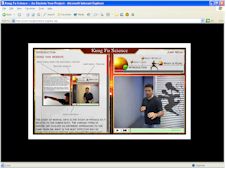 Kung Fu Science

Chris is a kung fu expert and star of the BBC series Mind, Body and Kickass Moves.
Michelle is a physicist working at the Institute of Physics who is going to learn to smash wood plus discover the the physics involved.
"The Challenge - Chris has challenged Michelle to break through three pieces of two-centimetre-thick pine board. Michelle is a

committed physicist, so she's prepared to put her personal safety on the line, all in the name of science."
Check out the whole story with text and video and see if the Physics adds up and smashes the wood! http://www.kungfuscience.org
---
Convert Midi files to Sheet Music for free
If you play an instrument and want some free sheet music then check out the Freeware Sheet Music creator: at the excellent internet archive. Notate, print, practice and play free MIDI sheet music. This program brings your favorite songs and musical works to life, generating dynamic scores, fake books and lead sheets from thousands of MIDI and karaoke files freely available on the World Wide Web. See the notes and lyrics light up as they are played back; the pages turn automatically. Display difficult pieces in simplified form with a single click. Instantly convert MIDI files to solo piano arrangements. - More info
Maths can be fun!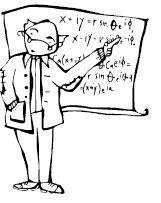 I was browsing the net the other day and came across a rather dry, dusty academic looking website from the MSRI.
This is The Mathematical Sciences Research Institute and it exists to further mathematical research through broadly based programs in the mathematical sciences and closely related activities. The site consists of a collection of lectures from top mathematicians recorded at a 5 day conference titled "Geometric Aspects of the Langlands Program".
Maths lectures online - oh no Alice Cooper may have been incorrect when he sang "Schools out Forever" ... I thought as I read through titles such as A Linear-Expected-Time Algorithm for Sparse Random Instances of Max Cut and Other Max 2-CSP and Analysis of Error-Resilient LZ'77 not to mention Anisotropic Voronoi diagrams and guaranteed-quality anisotropic mesh generation.
But looking at the Movie Spotlight feature which highlights an interesting topic chosen by their staff I saw a title that might just be of interest. "Fun with Mathematics: Some Thoughts from Seven Decades" You can download the lecture in a number of formats including MPEG2 but you can also watch it streamed in either modem or broadband format. I clicked the broadband stream curious to see what it was all about.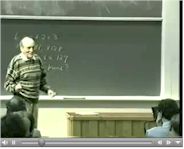 The lecturer was a mathematician by the name of Irving Kaplansky. Now he is obviously some sort of highly regarded professor in the Maths world. Bumbling around Columbo like to find the right words, it didn't take me long to realise that this wasn't going to be some slick TV like presentation. But amazingly ... the whole thing was really interesting! Some difficult maths was there of course but one could admire this without really understanding. In the same way as one would admire a Beckham free kick without being able to do it yourself! This was more about the practial aspects of doing maths and the personalities and gossip behind the subject.
Whatever next? A 2 way link so we could ask, and be asked, questions!? Well I was glad that wasn't available but I guess it soon it will be. And when it is, I would have joined in with the applause that he got at the end. Truth be told, I joined in anyway!
• Fun with Mathematics: Some Thoughts from Seven Decades
---
Power of Babel
OK so maybe we English are a tiny bit lackadaisical when it comes to speaking other languages. Mind you, I blame the Schools! Luckily for those of us ex consumers of these Language Teaching Failure Factories of late 20th Century Britain we now have Prompt Online.
This is an amazing free website where you can translate English to ... French, German, Portuguese, Spanish, Italian and ... even Russian. And the other way to English. All you have to do is paste the text into the top box, choose your option and the translation appears below. It might still be considered a bit lazy but it works a treat!:-)

Webcamwatch
Webcams have come a long way from the "refreshing in 60 seconds" shots of boring offices with no sign of David Brent, to entertain/educate the surfer.The website www.wildtiere-live.de is a great example of the new breed. Check out their Live Webcam and see what I mean. And if you have broadband, make sure you click the DSL button

below the screen. The video is superb quality and even has sound. The Schnappschuss! button takes a series of 5 quick sequential photos of what you are watching. There are also plenty of video highlights from the archive.
Virtual Replay
The BBC have a great feature in their football section called "Virtual Replay". If

you have broadband you should check it out. You can view every goal from the games from different angle and at different speeds.Get on the pitch!
You can even choose to see the goal from the point of view of the players. In the picture above I have chosen to view it in "first person Rooney". So you can see

exactly the view he had of the goal! As you can see he did quite well to squeeze it into the far left hand corner. And here is the same goal from the goalkeepers point of view ... They also have real video highlights of the games and archives of the 606 chat phone ins on video and audio.
---
Gloodle for free!
Gloodle is a great little graphic program that lets you "doodle with globs" You can create many interesting and organic images with Gloodle, with powerful features including: - Several symmetry options, including polar symmetry and the one I like best, the ability to import an image and "gloodle-ize" it. You can make a photo look like it was made from different coloured beads. Normally on the official site it costs $20 but you can download version 1.03 free from the author's site. www.wondertouch.com/gloodle/
---
Esp?
Check this "ESP" experiment which which is quite amazing. The Daily Mirror did it 60 times and still couldn't work it out. sprott.physics.wisc.edu/pickover/. You pick any card and say it out loud but you don't have to click it. Then you choose any of a number of eye graphics and your card has been guessed! Try it!. Some of the explanations of how it is done are quite funny. The answer turns out to be rather more mundane!
---
History Whizz Quiz

We have just added a history sites on the net section to Easytorecall. One site we particularily liked in the etr office was www.historyworld.net. This has all sorts of history articles, tours and timelines. But perhaps the Whizz Quizz is the highlight of

this site. It is an online game in which you can pit your speed and skill against other competitors. A new challenge starts every hour on the hour. If you are the fastest so far, you feature on the Home Page as Whizzard of the Hour.
---
Clean up that html
Nowadays, doing your own webpages is easier than ever. If you can use a wordprocessor, then you can make a website. But the html that the latest web editors such as Microsoft Word and Frontpage churn out is not always the most elegant or efficient. Absolute html compressor will work through your html and condense it to make your website load quicker! The authors claim that it won't ruin your pages unlike some other html tidying programs. However I would take a copy of your work first just in case! The other piece of good news is that it is freeware! Get it from www.serpik.com/ahc/#info
First | Last ::

Prev | 1 2 3 | Next

Top