UK DIY Sites- Shopping

Reviews and ratings of quality, hand-picked, UK websites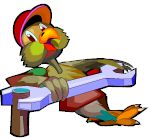 See Also: DIY Advice and Information
Featuring shops for:
DIY tools and accessories, locks, chimney problems, kitchen and bathroom fittings, decorating, door furniture, cabinet fittings, facias, shelving, lighting, flooring, UPVC doors, plumbing supplies, boilers
---
Westfalia Mail Order
• www2.westfalia.net
Headers: Tools, Technica, Household, Health, Textiles, Farm Shop, Gardening, Batteries & Rechargeables, Car Accessories, Treasure Trove
Established in the 1920s, Westfalia is a mail order specialist with over 6,000 products for DIY tools, electronics and hardware plus car accessories and homeware not to mention garden tools, accessories and machinery! Everything from metal detectors to porcelain china! Buy online or request a catalogue. Westfalia is based in Ivybridge, Devon.
• Special Features: 30 day returns policy. For every article carrying the Westfalia Quality label, you get a 10 year guarantee!
• Free Delivery on orders >£50
---
Screwfix Direct
• www.screwfix.com
Headers: Abrasives, Access & Storage, Automotive, Bathrooms, Blades, Bolts, Building, Cleaning, Conservatories, Decorating Sundries, Doors & Windows, Drill Bits, Electrical, Fixings, Flooring, Hand Tools, Heating & Ventilation, Ironmongery, Kitchens, Landscaping, Lighting, Nails, Outdoor Buildings, Paint, Plumbing, Power Tools, Screwdriver Bits, Screws, Sealants & Adhesives, Security, Workplace Safety, Workwear
Huge range of DIY products, including complete kitchens, bathrooms, kitchen appliances, log cabins, garage doors, greenhouses ....... the list goes on. Screwfix Direct has over 20 trade counters in England, with the head office based in Yeovil. You can also see Screwfix Direct at most major homes and building exhibitions in the UK.
• Special Features: 30 day returns policy
• Free Delivery on orders >£45
---
Garage Doors Direct
• www.garagedoorsdirect.co.uk
Headers: Roller Garage Doors, Insulated Garage Doors
Direct supplier of DIY roller garage doors, including insulated and single skin roller doors from Seceuroglide and Gliderol. All doors are available in manual or automatic remote control versions, and made to measure to fit any sized garage, plus they are available in a wide range of colours. Discounts of up to 45% off RRP. DIY guide, technical details and online quote on site. Roller Doors Direct Ltd, 6 Omaha Road, Bodmin, Cornwall, PL31 1ES.
• Free Delivery
---
D.I.Y Essentials Ltd
• www.diyessentials.com
Headers: Handles, Kitchen Fittings, Abrasives, Tools, Sealants and Adhesives, Cleaning and Safety Wear, Fixing and Installation Materials, Hinges, Locks and Latches, Shelving, Front Door Accessories
Huge range of over 35,000 competitively priced products. Fast and easy to use website plus if you need help with a DIY project, the team are happy to advise on materials needed. DIY Essentials is based in Newark, Nottinghamshire.
• Free Mainland Delivery on orders >£45
---
B&Q's DIY.com
• www.diy.com
Headers: Room Solutions, Heating & Cooling, Wall & Floor, Finishing Touches, Appliances, Garden, Tools & Materials
The DIY superstore B&Q is offering over 10,000 products online. They are also offering finance in the form of homeplan loans and the B&Q store card, which can be used in store or online, a free design consultation service, installation service packages, plus "how to" guides and product health and safety information. Excellent, fast loading site. Please note that power tools are not available online.
Installation service. Full details of B&Qs Installation Service Package.
• Free Delivery on orders >£400
---
Clover Signs
• www.cloversigns.co.uk
Headers: Custom Made House Signs


Clover Signs produce fine quality house signs that you can order online. The text is hand carved and then painted or gilded with 23 carat gold leaf plus 3D sculptures often form part of the sign. You can choose from their range of standard signs (numbers and/or letters are available) or, if you want something a little different or personal, fill in a form and someone will call to discuss your design brief (any design will be emailed to you in full colour before you give the go ahead). Clover Signs is a London based company.
• Free Delivery
---
DIY Tools
• www.diytools.co.uk
Headers: DIY Tools, Knobs & Knockers, Garden Shop, Sale Shop, Safety Shop
Diytools.co.uk has a huge stock of items from tools to greenhouses and garden sheds to woodworking machinery. With over 20 departments covering everything for the home, workshop and garden there is a wide choice of products suitable for the DIY enthusiast, homemaker, tradesman, gardener and hobbyist. Many of their products offer significant discounts on top brand DIY products. Shop here and get DIY loyalty points which works out at 3p in the pound. DIY Tools is owned by Taylor Bros (Liverpool) Ltd and is based in Caryl Street, Liverpool.
• Free Delivery on orders >£50
---
Door Furniture Direct


• www.doorfurnituredirect.co.uk
Headers: Door Furniture, PVD Brass
Door Furniture Direct is a specialist Building & Architectural Ironmongers dealing in door furniture - door knockers, knobs, handles & hinges, fittings etc. plus gate furniture. There is a wide variety of styles from contemporary to antique style, from childrens to porcelain. They welcome enquiries from the general public, overseas, and also deal with the Building Trade & Industry. The website is owned and operated by Robert Bernard & Son Ltd of Birkenhead.
---
fascias.com
• www.fascias.com
Headers: Bathroom Cladding, Cantilever Carports, Door Canopies, Fascias & Soffits, Conservatories, Carports & Garden Canopies, Guttering, Eaves Protection, Drainage, Greenhouses, Garden Fencing & Decking, Water Features & Patios, Caravan Decking & Fencing, Roofs & Roof Shields, Roof Lights, Window Accessories & Canopies, Door Panels, DIY accessories, Pet Doors
www.fascias.com is an online building plastics shop. They have an amazing range consisting of thousands of items and supply both trade and DIY. The materials they use are polycarbonates but if you are unsure, it is possible to obtain a sample by emailing them. Installation guides are available online for their products. Businesses can apply for a credit account online. To find full details of Terms & Conditions, click on "Ordering Information" towards the bottom of the left hand menu.
Fascias.com is operated by Master Plastics SW Ltd and is based in St. Phillips, Bristol.
---
Focus
• www.focusdiy.co.uk
Headers: Bathrooms, Building, Cabinetware, Hooks & Rails, Decorating, Door & Window Furniture, Doors, Electrical, Finishing Touches, Fixings, Flooring, Furniture, Gardening, Gift Vouchers, Hardware, Heating & Cooling, Housewares & Storage, JCB, Kitchens, Lighting, Plumbing, Security, Shelving, Special Buys, TV Products, Tools & Accessories
Huge range of products online, just as you would expect from a DIY superstore. Plus there is an advice centre which contains design ideas, a monthly advice column, online help for your DIY queries, caluclators, project guides and gardening guides. Focus also has its own web magazine - Living - with design ideas for the home and garden.
• Free Delivery on certain large products, eg bathrooms, garden buildings etc.
---
Genpower
• http://genpoweruk.co.uk
Headers: Petrol Generators, Diesel Generators, Trade Counter, Water Pumps & Pressure Washers, Accessories, Gift Vouchers
Genpower Ltd specialists in diesel and petrol generators. Full Evopower power equipment range in stock. All machines come with a full warranty and all spare parts are in stock. Genpower caters to both home and business customers and is based in Milford Haven, Pembrokeshire.
• Special Features: Live website help.
• Free Delivery to most UK postcode areas
---
Handleyoursecurity
• www.handleyoursecurity.co.uk
Headers: Door Handles & Levers, Locks, Latches and Cylinders, Door Controls, Bolts, Door Hinges, Entrance Furniture, Window Hardware, Electrical Fittings, Bathroom Accessories, Miscellaneous
Hundreds of door furniture products from locks to porcelain knobs, plus some very nice ranges of bathroom accessories in various styles. Easy to use and fast loading website. Handleyoursecurity is owned by Wyatt Crocker Ltd of Romford, Essex.
• Special Features: Comprehensive guides on choosing and fitting locks.
• International Delivery Available
---
Laura Ashley
• www.lauraashley.com
Headers: Home Furnishings, Fashion, Design Services
From wall paper and fabrics to sofas and chairs plus a large range of womens clothing. You can design a room online (shockwave needed) using the Design Studio. Curtains and blinds are ready made or you can have made to measure. You can also order a free copy of the latest home furnishings catalogue. Laura Ashley has headquarters in Powys.
---
Locks Online
• www.locksonline.co.uk
Headers: Locks, Access Control, Intruder Alarms, CCTV Systems, Fire Control, Door Furniture, UPVC Door & Window Furniture, Safes etc., Miscellaneous
LocksOnline offers a very large range of security equipment, from a wide variety of wholesalers, for both business and homeowners, from locks to fire equipment to secure post boxes. The site is owned by The Walkers Group of Pembrokeshire which has been providing total security packages since 1989.
---
Machine Mart
• www.machinemart.co.uk
Headers: Power Washers & Steamers, Air Compressors, Air Tools and Accessories, Engines & Electric Motors, Welders and Accessories, Metalworking, Garage Equipment, Storage, Materials handling, Lifting & Pulling, Hand Tools, Construction, Generators, Electrical, Power Tools, Woodworking, Security, Heating & Ventilation, Cleaning & Decorating, Health & Safety, Clothing, Pumping, Gardening
Specialist supplier of tools and equipment for DIY and Trade, offering a very large choice of top brand products at competitive prices. Catalogue available. Machine Mart has almost 50 stores throughout the UK.
Delivery Mainland only - please email for other areas
---
Monarch Shelving and Racking
• www.monarchdirect.co.uk
Headers: Shelving & Racking, Benches & Stations, Lockers & Accessories, Cupboards, Archive Storage, Steps, Trucks & Trolleys, Galvanised Products, Garment Hanging Rails, Mesh Products, Retail Furniture, Hazardous Cabinets, Storage & Tool Boxes, Louvred Products, Cabinets, Plastic Bund Storage, Tote Pans, Drum Storage, Cylinder Storage, Chairs, Outdoor & Garden Lighting, Shelters & Racks, Outdoor, Diy & Garden
A comprehensive range of over 3000 warehousing and storage equipment products for both businesses and householders plus an excellent range of outdoor and garden lighting. Monarch is based in Oldham, Lancs.
• Free Delivery
---
Plumbworld
• www.plumbworld.co.uk
Headers: Bathroom, Showering, Kitchen, Heating, Plumbing, Outdoor, Gas, Tools, Consumables
Plumbworld has an extensive range of bathroom, plumbing and heating products, suitable for both the DIY enthusiast and the professional trademan. The range extends from bathroom suites, to showers, to boilers, to underfloor heating, to washers and O rings - in fact they stock practically everything, including the kitchen sink. And from what I can see, the prices are pretty reasonable - for example, you can get a Belfast sink for around £150. Plumbworld has its head office in Evesham.
---
Robert Dyas
• www.robertdyas.co.uk
Headers: Kitchen, Home Products, DIY, Garden, Cooling & Heating
Established in 1872, Robert Dyas now has over 85 stores in the UK selling home and garden products. They offer a respectable, if not huge, range of products from leading brands such as Tefal, Philips and Morphy Richards, at very competitive prices. Robert Dyas is a member of the Tropical Forest Trust, which is an international organization working to conserve tropical hardwood forests worldwide.
---
Steps'n'Ladders
• http://shop.stepsnladders.co.uk
Headers: Ladders, Scaffold Towers, Ladders Accessories
Specialist retailer for DIY and trade customers. There is a huge range of ladders for all purposes - from loft ladders to multi purpose ladders. Plus an excellent range of scaffold towers for both domestic and trade use. Steps n Ladders is owned and operated by SNL Access Solutions LLP, Barry.
• Free Delivery
---
Tooled Up
• www.tooled-up.com
Headers: Air Tools & Compressors, Automotive, Books, Guides & Videos, Construction, Cycle & Motorcycle, Decorating & Tiling, Electrical, Fixings & Hardware, Gardening, Hand Tools & Carpentry, Lighting, Torches & Heating, Measuring, Miscellaneous Items, Nail & Staple Guns, Plumbing, Power Tool Accessories, Power Tools, Power Tools Cordless, Power Tools Petrol, Safety, Sealants & Glues, Security, Sockets & Sockets Sets, Spanners & Wrenches, Storage, Welding, Work Wear, WorkBenches & Vices
You need never be without the right tool again! Tooled-Up.Com supplies a wide variety of leading brands of hand and power tools and accessories at low prices for both the DIY and Trade markets. Tooled-Up.com is a division of Lee Industrial Ltd, based in Enfield. Lee Industrial was established in 1976.
---
Tools Today
• http://toolstoday.co.uk
Headers: Abrasives & Grinding Accessories, Adhesives, Filters Sealants, Air Tools & Compressors, Automotive & Workship, Construction Equipment, Cycle & Motorcycle, Decorating & Tiling, Drill Bits & Accessories, Electrical & Electicians Tools, Fisings & Fasteners, Garden Tools, Hand Tools & Carpentry, Heating & Cooling, Household & Hardware, Lighting & Torches, Measuring Equipment, Nail & Staple Guns, Paint Treatment & Varnishes, Plumbing Tools, Power Tools & Accessories, Safety & Detectors, Saw Blades & HOles Saws, Scruity & Padlocks, Tool Boxes & Storage, Tool Sets, Welding Equipment, Work Wear, Workbenches & Vices
Huge range of thousands of products from most major brands, including a full range of tools. Tools Today is owned by Bob Richardson Tools & Faseners which is based in Dudley, West Midlands.
• Free Delivery on orders >£100 (ex VAT)
---
Trueshopping
• www.trueshopping.co.uk
Headers: Bathroom, Bathroom Accessories, Fitted Kitchen Appliances, Garden, Household, Kitchen Accessories, Lighting, Luggage, Accessories and Fashion Bags, Plumbing, Security and Safety, Tools, World of Sport, Electronics
Owned by Ultratrueflow of Burnley, Trueshopping offers a wide range of mostly household, garden and DIY products plus an excellent sports department, at very competitive prices. Many of the bathroom products are made exclusively for Ultratrueflow.
• Free Mainland Delivery on orders >£50
• International Delivery Available
---
UPVC Doors Online
• www.upvcdoorsonline.co.uk
Headers: UPVC doors.
The UK's largest manufacturers of UPVC doors with over 200 UPVC door styles to choose from. Prices start from only £265.00 including VAT and doors have a 10 year guarantee.
• Free Delivery
---
Argos
• www.argos.co.uk

Headers: Furniture, Homewares, Household Appliances, Sound & Vision, Office PC & Phone, Photography, Sports & Leisure, DIY Garden & Pets, Toys & Games, Baby, Personal Care, Jewellery & Watches
The retail giant Argos sells an enormous range of (mostly) household goods and usually at very competitive prices. Also, they very often have sales on, so its always worth while checking out the website if you can't get down to your nearest store - I know we've managed to get some good bargains in the past! The site is fast loading and easy to navigate. Argos was founded in 1973 and now has over 500 stores throughout the UK and Ireland. Argos is headquartered in Stafford.
• Special Features: Free 16 returns days policy for non faulty items. Either return to your nearest store or they will collect free of charge. You can also set up gift lists with Argos for weddings, anniversaries etc.
---
Furniture@Work Ltd
• www.furnitureatwork.co.uk
Headers: Office Furniture, Office Seating, Steel Storage, Coordinate Your Office, Reception Furniture, Meeting Tables, Bistro Canteen, Education Furniture, Home Office Furniture, Antique Replica, Racking Shelving, Trucks Trolleys, Workshop Equipment, Ladders Steps, Containers Bins
Budget ranges of office furniture for small to medium sized businesses and the home office. You will find over 60,000 furniture items on the website including workshop equipment and canteen furniture. Prices shown are VAT exclusive - VAT is added at checkout. Furniture@Work is based in Bath Street, Glasgow.
• Special Features: Free next day fabric and wood sample service for all products.
---
Gardencut
• www.gardencut.co.uk
Headers: Lawnmowers, Lawn Tractors, Scarifiers, Strimmers, Hedge Cutters, Chainsaws, Shredders, Blow Vacs, Cultivators, Spreaders, Sprayers, Wheel Barrows, Miscellaneous, Lighting, Power Tools, Pressure Washers
Gardencut specialises in garden and DIY tools, with an excellent choice in each section at competitive prices. Most leading brands are featured.
Gardencut Is owned and operated by Gudrum Classics Ltd, Newark, Notts.
• Free Delivery
---
Grattan
• www.grattan.co.uk
Headers: Womens, Mens, Kids, Interiors, Electrical, DIY & Outdoor, Extras
Clothes for all the family plus home accessories and furniture, audio visual and computer equipment, garden and outdoor equipment - in short all the things you would expect to see in the Grattan catalogue! Buy online or request a catalogue. Grattan belongs to the same group of companies as Freemans and Kaleidoscope.
• Special Features: Interest free credit terms available plus there is a free 14 day returns policy on unwanted items.
• Free Delivery
• Special Offers: - 20% off first order (excluding electrical and sale items)
---
Great Universal
• www.greatuniversal.com
Headers: Womens, Mens, Babies & Kids, Electrical, Home & Garden, Leisure
The website is operated by the catalogue people, Great Universal. This means that you can either pay immediately by credit or debit card, or you can open an account with them. Account holders get 20 weeks interest free credit and 40 weeks for some items such as computers and mobile phones. There is a large choice of clothing, electrical and home and garden goods - just what you would expect from a catalogue.
• Special Features: Free 14 day returns policy
• Free Delivery
• Special Offers: 10% discount is available for first timevisitors and up to 20% off Great Universal catalogue prices when you buy online.
---
Tesco Direct
• www.tesco.com
Headers: Computing & Phones, Home Electrical, Sound & Vision, Furniture, House & HOme, DIY & Car, Sports & Leisure, Baby & Toddler, Toys & Games
Tesco.com is the world's biggest online grocery retailer, but there is also a massive range of other non-grocery products available on the Tesco website, form electrical items to toys and games. Plus Tesco runs regular price checks to ensure that prices are highly competive.
• Special Features: Free returns within 28 days. Clubcard points on all purchases.
• Connection Service: Connection service on cookers, washing machines, refrigeration equipment, washer/dryers and dishwashers - charges may apply. Removal and disposal service also available.
Can't find it?
Try our search engines, price comparison and online auction pages.