DIY Advice and Information

Reviews and ratings of quality, hand-picked, websites
See Also: DIY Shopping
---
BBC Homes
• www.bbc.co.uk
Headers: TV and Radio, Property, Design, DIY
Fantastic site, but it costs us enough so why wouldn't it be? This link will take you to your favourite BBC home improvement show ( DIY SOS, Homes Under the Hammer, The Reclaimers) plus stacks of information on buying, selling, design. Not to mention dozens of project guides on general DIY work.
---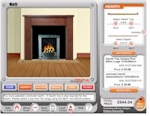 B&Q's DIY.com
• www.diy.com
Headers: Interactive Kitchen Planner, Interactive Fireplace Designer, Calculators, How to Library
Easily accessible guides for fixing, installing, building and decorating. Note you have to register with the site before you can use the kitchen planner.
---
Buildeazy
• www.buildeazy.com
Headers: Free Plans, Kids DIY, Painting, PVC Roofing and Spouting
Dozens of detailed free plans available on general DIY projects from shed building to decking. Plus a section on building projects specially designed for children. US site.
---
Channel 4 Homes
• www.channel4.com
Headers: News, On TV, Buying & Selling, Renting, Property Search, DIY & Building, Style, Buying Abroad, Chat Vote & Win, Forum, Profit from Property
Not so hot on DIY guides as the BBC or other DIY sites, Channel 4 makes up for it by having very active forums, a large amount on design and style plus a lot of information on buying and selling, property development and relocation.
---
Directgov
• www.direct.gov.uk
Legal advice from the government on energy efficiency, planning, repairs and maintenance plus advice on choosing traders. Includes such topics as housing standards for rented accomodation and the right to repair for council tenants.
---
DIY Doctor
• www.diydoctor.org.uk
Headers: Appointments, Locate a Specialist, Suppliers, Tips & Tricks, Links, DIY Projects, Cowboy Control, Self Build
As well very useful articles on most home DIY projects, you can locate a professional in your area, use the quote check service, or email your query.
---
DIY Network
• www.diynetwork.com
Headers: Tutorials
Run by a US on-air TV network, this site contains video tutorials for a number of for a number of home improvement projects. Written instructions also available.
---
DIYdata.com
• www.diydata.com
Headers: Carpentry, Decorating, DIY Information, Electrics, General Building, Outdoor/Garden, Planning/Design, Plumbing, Tools
Very clearly laid out guides on a wide variety of topics. There is even an article on how to avoid cowboy builders!
---
DIYfixit
• www.diyfixit.co.uk
Headers: General Building, Central Heating, Wallpapering, Insulation, Carpentry, Plumbing, Electrics, Painting, Tiling
UK site offering free DIY tips and articles.
---
Focus
• www.focusdiy.co.uk
Huge range of products online, just as you would expect from a DIY superstore. Plus there is an advice centre which contains design ideas, a monthly advice column, online help for your DIY queries, caluclators, project guides and gardening guides. Focus also has its own web magazine - Living - with design ideas for the home and garden.
---
Selfbuildhome
• www.selfbuildhome.net
Headers: Self Build Information
Vital information you need if you are thinking of building your own home, from buying a plot to planning permission.
Building Regulations:-
---
Communities and Local Government - Building Regulations
www.communities.gov.uk
All the documents relating to the latest building regs including an explanatory booklet. PDF documents.
Can't find it?
Try our search engines, price comparison and online auction pages.