Property

Reviews and ratings of quality, hand-picked, UK websites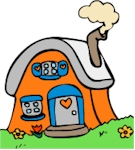 Buying & Selling Houses - Online buying and selling of private homes

Buying & Selling Businesses and Commercial Property Sales & Rentals - Best places on the internet to find/sell businesses and commercial property in the UK

Conveyancing - organise your conveyancing online

DIY Advice & Information

DIY Products - UK retailers selling online

Flatshare - if you looking to share

Home Staging - Easytorecall article on how to ready your house for sale, plus some experts you can turn to!

House Prices - where to find the latest information on what particular houses have sold for

Moving House - cartons, boxes, for sale boards, moving kits, skips, advice

Property Development - websites offering advice and information

Local Tradesmen - Find a trader online

Land Registry Searches

Landlord Services
---
Cornhill Property Investments
• www.cornhillproperty.com
Headers: Property investment in Romania, Bulgaria, Montenegro, Germany, Brazil, India.
Cornhill Property Investments offers property investment opportunities with clients ranging from first time investestors to professionals. Services include property advice, finance, legal advice, foreign exchange services and portfolio management. Cornhill Property Investments is based, quite properly, in Cornhill, London.
Can't find it?
Try our search engines, price comparison and online auction pages.